This season has not started off too well for me. An injured back signifying that I can't take my place at the top of the innings for my club and continue to be a free flowing joy to watch! Watching Chanderpaul dribble his way to runs in the first test hasn't cheered me up, nor has Glamorgan's start to the season.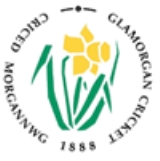 I'm a Glamorgan fan. There you go – I've admitted it.
James
The reason for being a glammy supporter does not just come from growing up in South Wales although presentation evenings and awards ceremonies when Darren Thomas used to turn up (I swear he'd turn up to an opening of an envelope, that man) certainly helped.
The main reason was a birthday present of International Cricket Captain 1998 where I guided the Welshmen to every trophy. No mean feat for a 10 year old. There was nothing better than watching that thumbnail of Steve James as he clocked up runs slowly. I even told my Dad that I wished I was as good as James when I was 50.
Back to this season- It is paining me. I don't know what is going on. Runs just seem too hard to come by. Marcus North must have been wondering what he had let himself in for while recovering from injury back in Oz.
The man from Perth is over playing for his sixth county- which is a record- and before he arrived, Glamorgan had failed to pick up a single batting point.
North is seen by many to be the saviour, the man who will make everything better. They even threw him the ball in the last match against Derbyshire. He took wickets- yes , but his little spinners are nothing more than part time.
Whether or not North gets bags of runs is irrelevant. Glamorgan have good players. They have guys capable of scoring big runs and those with the ability to take wickets and bowl teams out.
They are just not doing either.
They have injuries but so does everyone else. The problem they do have is a lack of quality to replace top quality players as Wagg and Harris. With a depleted bowling attack they need to take every chance that comes their way. Against Derbyshire last week they didn't field very well, making life even harder for them.


On paper the batting line up looks strong. Honest pro's being supported by an Australian international. They have all been guilty of throwing their wickets away, playing silly shots and not digging in when required.
Gareth Rees is a fine opening batsman and quite deserving of his call up to the MCC side at the beginning of the season. Nick James has been giving the chance to open up with him and the former England under 19 all-rounder needs to fulfil the promise shown as a young man.
Will Bragg is showing signs of becoming a very good number 3. It's now time for him to convert his 70's and 80's in to big runs. Same goes to Ben Wright who in all fairness dug deep in his 104 against Hampshire. He will want to work on his first class average of 26.44 though.
North and Allenby are both quality players and now is the time for them to stand up and be counted.
Mark Wallace, in his first year of captaincy, has made some good calls already this season – I love a captain who can declare when 130 odd for 9, he still needs to give a bit more with the bat in my opinion.
With the ball, Dean Cosker is Mr Reliable and Muddy Waters has been a revelation but when you look past those two, you see where the struggle is. Simon Jones is back and will always be a class act but he simply can't bowl as many overs as he or Glamorgan would like. Robert Croft is still around- I think- but same goes for him.
Whenever I see Glamorgan bat I'm thinking they should be getting 350+ but in reality I know that they will struggle to pass 200. This puts pressure then onto the bowlers- the area where they struggle most.


If things don't improve they will find themselves winless in the County Championship this season. What needs to be done? They need to go out and bat. Dig in and get some runs. Occupation of the crease is vital and then runs will come, pressure will drop off.
These boys are no mugs but I can't help feeling mugged off.