I was reading in the press the other day about the strength of Australia's "A" side who are coming over this summer to play two unofficial tests against our Lions.
A side captained by current test opener Ed Cowan and containing James Pattinson, Nathan Lyon and Mitchell Johnson is a sign that the Australian's are putting some serious time and effort in to their second string.
Captain Cowan
It is not so much an experimental side anymore. It is a place to get some serious test match practice and knock on the door of the 1

st

XI.
England must take note – watching highlights of the 1

st

day of the tour match versus the West Indies, the commentator championed England's second string bowling attack.
I'm sure Tim Bresnan, Steven Finn and Graeme Onions have something to say about that. Panesar too.
The current Lions side is a finishing school at the moment and quite right too. Against the Aussies however, we must go with the strongest XI available. It is an unofficial test after all.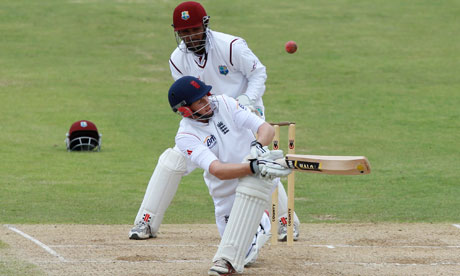 Root- In top form
So who plays? Assuming the test side is the usual… with Bopara at six and four bowlers, Steven Finn joining Anderson, Broad and Swann then the Lions team must consists of the best of the rest.
Carberry, Root, Compton, Taylor, Morgan, Patel, Bairstow, Bresnan, Brooks, Onions, Panesar.
That is my strongest "next best".

It has to be this way.
No one likes losing to the Aussies do they?!