After looking at various rubbish football kits over the past week, we decided to have a little look at some of the worst cricket outfits. We start off with an absolute cracker from Barbados. Suliemen Benn adds to the horror with arguably the shittest lid in cricket.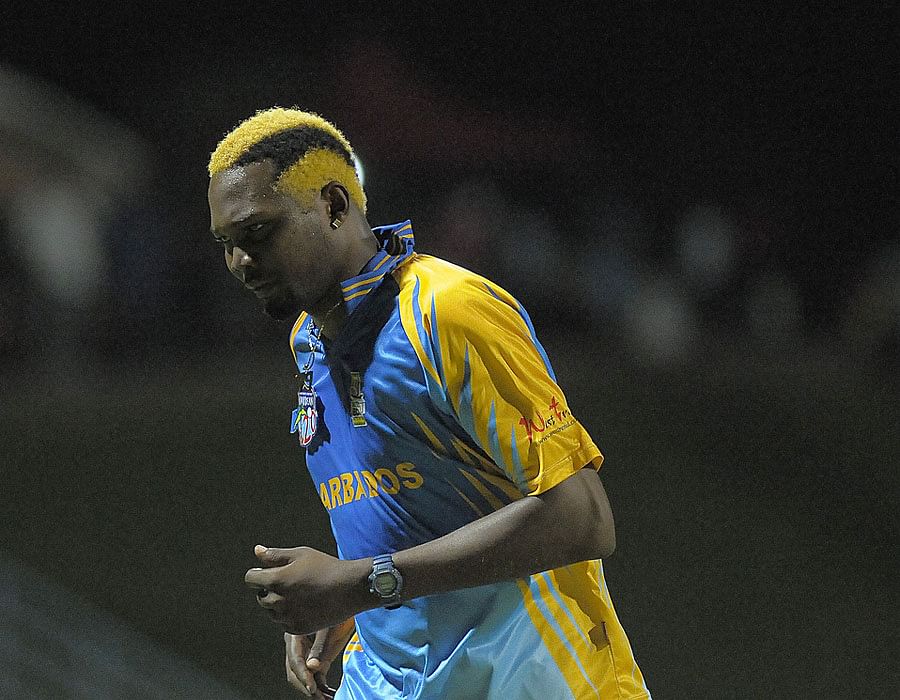 We take a look at five more rascal garments. Which one is the worst? Have we missed any shockers out? Let us know on Twitter: @themiddlestump or leave a comment.
Chennai Superstars were part of the Indian Cricket League. They won the first two championships and no doubt won the worst kit award. Who knows, maybe this pink and green number was the reason behind the ICL's collapse?
When you think German sport you think of football, Boris Becker and recently, Sebastian Vettel. Well they also play cricket in this naughty outfit.
Another from the Caribbean, this time the Winward Islands. Semi-finalists in the T20 competition, thanks to the ability to sneak up on the unsuspecting batsman. A bad bit of kit, that.
This monstrosity was the New Zealand ODI kit from the early 80's which lead to their fans being known as the 'Beige Brigade'. A wonderfully awful outfit.
The Sydney Sixers may be really good at T20 but their kit designer needs to be spoken to. It's hardly surprising that an Australian side is featured here as they are not exactly pioneers of fashion...