Having a read of a excellent, albeit disturbing article by Paul Bolton in the Telegraph yesterday, I was shocked and surprised by the outcry amongst professional cricketers regarding their earning potential at present.
Are the likes of Shane Watson worth £1.4 million pounds a year?

The average England cricketer earns about £700,000 a year, some less, some a huge amount more, and the likes of Kevin Pietersen have been well documented on this site for his love of a greenback! Now Matt Prior is starting to make noises as well and the gripes seem to come from the fact that their Australian counterparts are earning double what they earn. Now the thought of average players such as Steve Smith or Shane Watson earning £1.4 million quid a year makes me think cricket has gone loopy. As decent players as they are in Australia, they are not fit to elasticate the jockstrap of the Aussies of the 90's and early millennium.
These moans, no doubt emanating from the vulture like agents circling the game now as they have done with football for years, are actually causing the PCA to get involved with central contracts and the grievances, as we heard last summer, stem from the fact that our boys aren't allowed to play a full season of IPL.
Unlike those in warmer geographical climates, we can only play cricket in England for a few months every year. Our season is over congested as it is, with counties starting in March so they can fit in the Champions League T20 at the end of the season. Our chaps are having a whinge because the seventeen centrally contracted Aussies can play Tests, ODI, Big Bash, T20, IPL, Bangladesh, and any other country that will pay for their services. It's a form of prostitution with the same players being guns for hire all around the world. Ours can't and have to get their arses back to the UK, bless their little cotton socks, to prepare for the New Zealand test series in May. It's tough being an international cricketer isn't it?
Chris Gayle...won't be the last to put IPL before his country

I'm sure the majority of those reading this article would give their right arm to play for their country.
Our view here at the Middle Stump is;
Be careful what you wish for. Cricket has proved cyclical in the past and who would have foreseen the death of the 50 over game ten years ago?
If you are a South African wishing to enhance your profile and professing your love for your new adopted country, and I include those playing for New Zealand too, don't just fuck off when someone offers you more bucks.
If you are one of these "guns for hire" inclined to jump ship when offered more dough, I'd advise you to pick a southern hemisphere country.
There are some very average cricketers earning a lot of money in world cricket at present.
Will T20 overtake the pinnacle of Test cricket as players put their love of money before that of the game?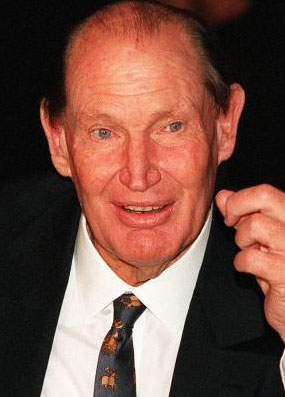 This could be the biggest moment in players earning since the days of Packer

The ECB refused to comment yesterday and their silence speaks volumes. The likes of Chris Gayle putting the IPL before his country last year could be a regular occurrence in the future, as cricketers try to cram in as much as possible in the shortest amount of time.
This one could run and run. And that is a sad thing for Test cricket.