There was a boy in my street growing up who had a pretty massive head. One day while struggling to get my words out, I called him Swed instead of swollen head. To this day he is known as Swed, even his mum and dad don't call him Matthew anymore. What the fudge has that got to do with cricket I hear you ask? Well Yorkshire County Cricket Club are now known as the Vikings!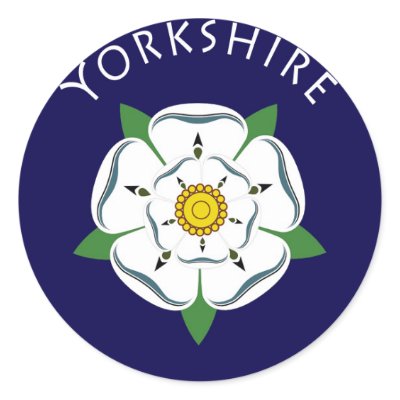 Vikings?

Yorkshire's commercial director Andy Dawson said, "We wanted a new name that has relevance to the region". The Vikings have been ingrained in Yorkshire for over 1,000 years and are woven into the fabric of the county's history. One of their legacies was establishing the Ridings of Yorkshire, which is still apparent in the geographical make-up of the region today.
Fans have not taken to this idea, preferring Yorkshire Steel or Yorkshire Tykes. Some even wanted to drop the second name all together.
Hagar Boycott
Glamorgan have decided that no nickname is better than a bad one. The Welsh county changed their name last year from Glamorgan Dragons to Welsh Dragons, only drop the Dragon moniker all together for the 2013 season
Chief executive Alan Hamer explained: "After careful consideration, we have taken the decision to simply call ourselves Glamorgan.
"I think we need to be honest and admit that the decision taken last year to rebrand our one-day team as the Welsh Dragons has not been as effective as we had hoped.
"Glamorgan is a strong brand and next year will be our 125th anniversary - we are a club with a proud history and we believe that today's announcement is in the club's best interests."
I saw some one the other day campaign for them to be called the Glamorgan Rock-Bottoms which I thought was harsh, if not a tiny bit humorous.
Gloucestershire's new leggie?
When I think of the Gloucestershire Gladiators I don't think of Michael Klinger's men and I don't think of Russell Crowe and his buddies either. I imagine John Fashanu coming in down the order remembering to 'focus' and (karate) chopping down to third man. I can also envisage Wolf bowling some highly lofted leg breaks.
Northamptonshire Steelbacks sound like a team from the Orthopedic Outpatient department of Northampton General (is there such a place?) and as for the Surrey Brown Caps, where I come from you get your brown cap when you take a lady up the dirt path for the very first time!
There doesn't need to be these gimmicks in county cricket. Do Sussex sell more shirts with a Shark on the badge? Do sponsors pay THAT much more money? Somerset have gone along fine after dropping the 'Sabres' a couple of years ago.
The real Sussex badge
Even the national side is getting in on the act, following the RFU naming their second string England Saxons the ECB announced that the 'A' side who will still compete against other 'A' sides would be known as England Lions. I asked a friend in work if he had watched the Lions the other week and his response was a pretty blunt,...."I can't stand rugby"!
With all that aside at least we are safe in the knowledge that what ever one of the 18 first-class counties want to call their one-day sides, they will never be as bad as The Scottsdale Community College Fighting Artichokes.