On a beautiful summer's day at the home of cricket, Middlesex entertained a Glamorgan side who were coming off the back of an impressive victory over Yorkshire at ColwynBay.
Glammy
, opened up with four day skipper and gloveman
, Mark Wallace and the the
in form Will Bragg. Bragg was much more the aggressor, depositing a pedestrian Corey Collymore
all around the green. Wallace, looking nervous, fell early to Lions call-up, Toby Roland-Jones.
Chris Cooke, eager for an extended run in the side then set off for a run almost as if he had realised he had left the gas on. Joe Denly with a neat pick up and direct hit sent the Glamorgan number three on his way for a blob.
Enter Marcus North, El Capitan of the limited overs side. Bragg, now back in the hutch for a well-made 62, was replaced in the middle by the ever reliable Jim Allenby. The Aussie born batsmen put on an unbroken 156 with North not out on 137 – his highest domestic limited overs score.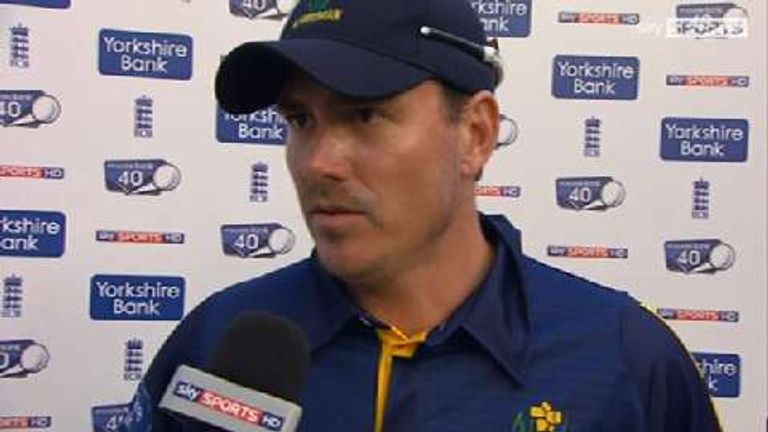 North
Middlesex were chasing a big score but a score they knew was gettable, especially with Rogers, Denly and Malan in the ranks. Glamorgan and Will Owen (who looks a fine bowler and one who will get a lot more playing time this summer) had other ideas, taking the wickets of Malan, Stirling and Denly. With Rogers gone already Middlesex were 110/4.
The Iceman: Gareth Berg took it upon himself to get Middlesex out of a hole, bludgeoning 75 off just 57 balls including two sixes. Dean Cosker was at his stingy best, his 8 overs only going for 38 runs.
Berg impressed with bat rather than ball...
Middlesex were ahead of Glam up until the 30
th
over, proving that wickets in hand and a stable partnership are worth their weight in gold. Berg, running out of partners fell to Hogan and Middlesex finally ended up 26 runs short. A mighty effort from the all-rounder but just not quite enough.
Glamorgan had won a game on Sky for the first time in a long time! One fan even claimed that the last time they won on TV he fell out of his pram in shock!
In other news today it has been revealed that England will play a warm up game for the Ashes in November at Alice Springs which is quite frankly, hotter than the sun. Traeger Park will host an international cricket team for the first time in 13 years when England play Australia's Chairman XI in a two day game.
All I know is that Ian Ronald Bell is going to melt.