England may have beaten New Zealand last week in the Test match at Lord's, but for me all is not rosy in the English garden. England may look the part in the gleaming white kit, which incidentally the only thing whiter than these are Michael Vaughan's new gnashers, but there are a few problems which need addressing. Here we have a look at a few of the issues facing our lads, and what needs ironing out before the Aussies arrive.
Cook...problem with left armers?

Firstly, the batting is not clicking. The top three look like they are being dictated to by the bowlers and I would like to see them take the game to the oppo a bit more. Compo despite a couple of hundreds in New Zealand is yet to convince the majority, and his shot at Lord's in the first knock caused alarm. Not for me personally, because at least he was trying to impose himself. Look at the great Aussie side with Slater, or the Windies with Greenidge and Haynes - they had presence and showed the bowlers they were not to be messed with. Ditto Tescothick for England, and you can't blame the Compdog for trying.
Secondly, Alastair Cook has more problems with lefties than Neil Kinnock did back in the 80's. Mitchell Starc is a better left arm bowler than Wagner or Trent Boult, and could be more of a problem than Bernie Grant, Ken Livingstone and Derek Hatton were to the centre left of the Labour Party back in the day. Chef needs to sort this out and pronto.
Barmy Bernie...would sort Chef out!
Trott is ok, but needs a big one soon. When you are in, you need to 'go big' as they say, and he is not doing that. Presumably KP will be fit, although an update from those in charge would be nice. Root must play. He is going to be world class and age is no barrier, so therefore Bell or Bairstow will miss out.
Bell is an enigma. A quality player who has the prettiest cover drive in the world, his record of one hundred in his last thirty two Test knocks is poor. Bairstow is a fighter and has guts, spirit and bollocks and won't give it away. The other option is to play them both and chuck Root in for Compton at the top of the order. Or even bat Root at three and open with Trott.
What alarms me about England is that when we tend to lose one wicket, we lose a few in succession and it takes me back to matches against Waqar Younis and Wasim Akram. Now not for one second am I suggesting that the opposition are scratching the ball up, but some stability in the middle a la Graham Thorpe would be lovely.
Prior is good. One bad Test match does not make you a bad player. Jimmy is world class, as is Swanny. Broad is a strange one. He can go through sides like an undercooked chicken on a barbecue goes through my arsehole, yet on other days can seem strangely ineffective. When out of touch he bowls at 78mph, which is never going to cut the mustard at Test level. Other days he makes the Kiwis look like schoolboys. We have to remember he is still young though and his place is more than safe.
For me the problem lies with Finn. Being a Middlesex man I love this guy, and I also feel that someone who is 6'7" and quick is just what we need, or more to the point just what the Aussies don't want to face. However, there are many questions. Have we pissed about with his action? Possibly. We do seem to have changed his run up and he bowled way too short, but it is not Flower's style to chop and change. The jury is out whether he might need a few overs under his belt for Middlesex though.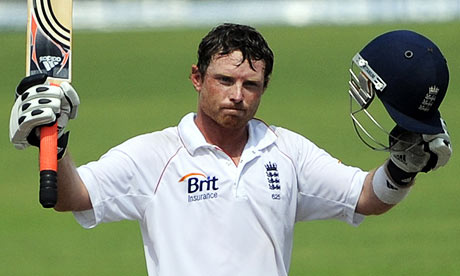 The sight every Englishman wants to see...and soon!
If that happens, I can see them playing Bresnan. I know it is Headingley, but let's have a butchers at Woakes. Bresnan has been out bowled for Yorkshire by Jack Brooks, just as Finn has for Middlesex by Tim Murtagh. Woakes is young, can bat, bowl, field and I'd like to see what he is like at this level.
Plenty of questions lie ahead, and the Aussie line up despite being much maligned are no mugs, especially their bowling. Their batting has been strengthened by Chris Rogers and this will be close.
England must be prepared.