I am absolutely astounded to read in this morning's papers that ex Tesco, Vodafone and ECB Chief Executive Lord MacLaurin wants the number of counties cut to just a mere dozen, thus meaning more time for preparation for the England team. I have never seen or heard of such a knee jerk reaction to a poor performance in Australia and here we argue that there is a lot of very good things to come out of the County Championship. Here we look at why the pool of talent should be made bigger and not smaller...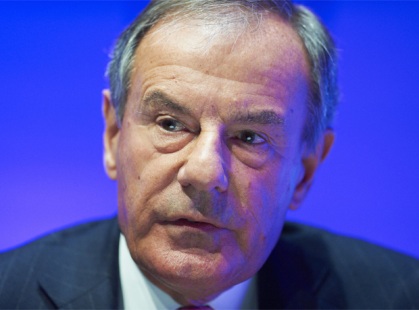 MacLaurin

MacLaurin's case that there should be a smaller and more elite group is typical of the man who presided over the ECB between 1997 and 2002, coincidentally for a period when England were bottom of the Test rankings. Funnily enough it was also a period just prior to when cricket was removed from our free screens and moved to a pay-TV channel exclusively. Making cricket more elite, and less inclusive to many is exactly what is wrong with the sport at present. The selling off of school playing fields in the 1980's was criminal and now we are already seeing a lack of kids from our inner cities playing the game? Look at the national side and where many of them were educated. Hmmm.
If you go back twenty years or more, we had many cricketers from Afro-Caribbean backgrounds coming through our system - De Freitas, Lewis, Cowans, Tudor, Ramprakash, Alleyne to name but a few. There were systems in place such as the excellent Haringey Cricket College which produced the likes of Mark Alleyne and Keith Piper for the professional game, as well as offering those who didn't make the grade a proper trade, such as being a cricket groundsman. Look at recent years with just Michael Carberry from this group making the England side. Why is this? Many of the ancestors of the West Indian community who came to Britain in the 1950's and 60's have turned off from cricket and switched purely to football and that is sad. Lack of cricket in schools, the exclusivity of Sky TV showing the game to the children of parents who can afford to watch the sport and lack of space to play the game in our inner cities are just a few of the reasons why this is happening. Cricket is just not deemed to be a cool sport to these kids.
Ravi...a rarity
There is an Asian population here in the UK who are cricket mad, as viewing figures for IPL matches show. However how many of these guys from our capital cities how many have come through our system and have played for England? Ravi Bopara is the only one I can think of in recent times. Now the system seems to be full of kids who have gone to public school. That surely cannot be a good thing?
Cricket needs to be back on terrestrial tv. Get the T20 back on there and get the kids into it. Show a Friday night game live and get it on free to air tv. Let's make the pool of potential cricketers larger and not smaller, or more elite where the bourgeoisie of middle England keep the game for themselves. Don't get me wrong, Sky have offered many marvellous things to television watching of cricket and should be applauded for bringing large sums of revenue to the game. I'm not saying that it should all be back on free to air tv but like football has Match of the Day on BBC1, let's get cricket on a station that we can all watch and get the kids wanting to emulate the professionals.
Let's not blame the counties either as MacLaurin has done. Although the system in my opinion to reach this goal is not right, once they get to the professional game there are many positives. County cricket is a decent system which is producing some good players and to wipe out the history of years of these clubs would be a travesty. Merge Yorkshire and Lancashire? There'd be a riot. Middlesex and Surrey? You're having a laugh, as they say in London. There has been a lot of talk regarding franchises in recent years, but having travelled to Taunton and Cardiff during the T20 to promote our book last year, I am firmly against this. To see grounds full of people supporting their communities, their patches, their people, was a wonderful experience and I couldn't imagine those Somerset fans that we met travelling up the M5 to Bristol on a Friday night to support 'The West', for instance. I'm sure most Somerset fans would prefer to support Fred West in Gloucester than 'The West' with Gloucester. I'm sure it would also be the smaller, non Test playing counties that MacLaurin has in mind too as opposed to the bigger clubs where the 'old boy' network is fully and firmly in place.
Wantage Road...home of Northants
David Smith, the Chief Executive of Northamptonshire argues that the system is producing players of international calibre already. Northamptonshire was the least well attended county attendance wise in recent years, yet they have produced a number of home grown players bringing them through the system. No doubt the chaps at Wantage Road would be exactly who MacLaurin would have in mind.
Surely the aim of everyone's game is to make the England side stronger?
So why make the pool of players coming through to the professional game smaller in the way that we have done in recent years? Why make the pool of players smaller that will come through to the national side too as MacLaurin has suggested? It just doesn't make sense.
Do MacLaurin and his cronies want to make the game for just a select few? We argue that it needs to be played, and watched by more.
Every Little Helps.