Michael Vaughan had harsh words to say about Jonathan Trott in the Telegraph yesterday, with an article that implied that the Warwickshire batsman had conned the English cricketing public. It's important to remember that Jonathan Trott was sent home from Australia because he was too exhausted to play in the Ashes series, writes Tom Huelin.
Trott

Away from the cricket writing I am a line manager, and dealing with staffing issues is a massive part of the day job. If one of my team is taken ill for example, I have to decide whether to send them home or not.
Making someone work when they are genuinely ill – whatever the ailments – is almost always a futile exercise. They can't function as they would like, and that can adversely impact their team-mates, while their output is usually - by their own admission - below par. As a manager, there's no point forcing someone to work through the pain barrier, and as a person, why would you want to?
Sure, working in an office is a far cry from the rigours of elite, professional cricket, but the principles of the human condition are the same. Jonathan Trott left the Ashes tour early last year because he was unfit to play. In a series of interviews published by various media this week, Trott has confirmed that he was suffering from 'burnout' back in November 2013, and was advised to go home by England's management and medical staff.
And that's really the crux of the matter here. Trott didn't just up sticks and leave. He spoke to his colleagues in the Gabba dressing room after England's defeat in the first Ashes Test, and told them how bad he was feeling. It was Flower and his management team who then intervened and advised him to go home.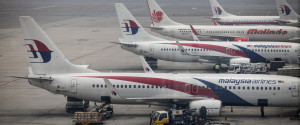 Vaughan accused Trott of 'going missing'
Imagine being Trott in that situation? Imagine having to tell your colleagues that you couldn't cope anymore, that you were too exhausted, that you needed to leave them just as the going was getting tough? It's not something anyone would want to do, and the emotion with which Flower delivered his statement to the press in Brisbane demonstrated just what a gruelling experience it had been for all concerned.
But the language that Flower used back in November was ambiguous, and that has led critics to ask, why exactly was Trott allowed to go home in the first place?
Back in Brisbane, Flower said that Trott was suffering from a 'stress related illness,' one that he had been managing since making his England debut back in 2009. It's a term that suggests a form of mental illness or depression, evoking memories of Marcus Trescothick's struggles with the same during his international career.
In his recent interviews, Trott vehemently denied any such condition, claiming he wasn't 'crazy' or a 'nutcase'. Using such terms was unfortunate of course, and conveys a lack of understanding or empathy towards such illnesses, but that doesn't mean his condition wasn't real, or that his suffering was any less.
Trott was in chipper form during his interview with Sky's Ian Ward, talking openly about how he feels ready to return to the England set-up. Trott's recovery has been viewed as swift though, leading some to ask whether Trott actually just 'bottled it' in Australia, whether he should have 'fronted up' instead.
But to query which condition Trott was suffering from - depression or burnout - is to miss the point. The important point here is that having a frazzled Trott out on the pitch for four more Tests would have been more detrimental to both him and his team. England were right to send him home.
Whether Trott is now ready for an England return, only time – and a glut of runs for Warwickshire - will tell. England's depleted batting line-up would surely benefit from his return at number three, but the selectors will need to decide whether Trott has fully recovered before they can throw him back into the intense environment of international cricket. Burnout or depression (and there is some overlap between the two, in any case), Trott is going to be a target for the opposition in future, rightly of wrongly.
Trott needs to score runs for Warwickshire
Like an operation to repair a break or some cartilage damage, the ECB won't know whether Trott's period of rest will keep him in check in the future. But that shouldn't mean he isn't given another chance to represent England in the future.
More importantly perhaps, is the question of international scheduling, which surely needs to be reviewed by the ECB following this incident. Players are spending far too much time away from home at present, and Trott won't be the last to fall ill if things don't change in the future.