The ECB Managing Director, Paul Downton has apologised for making comments about Kevin Pietersen on the BBC Test Match Special, after describing the batsman as "disinterested and distracted". It follows a long line of appalling handling of the media by the ECB, and something which needs to be looked at. Downton may have apologised for breaking his side of the confidentiality agreement, but in my mind the damage has been done.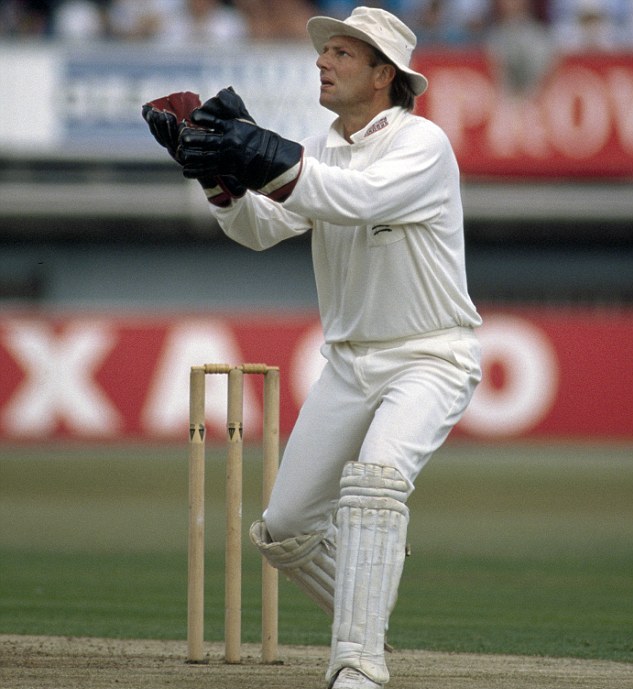 Downton...dropped a clanger?

I make no bones about it, I am a Kevin Pietersen fan. He has been our best batsman for a number of years, and I think he should be in the England side this summer. I don't really know what went on over the winter, as I wasn't there, but to get rid of your best player as he was a bit off colour, in a tour when things imploded, seems harsh to the extreme. Things must have happened on that tour as senior players went home, or retired and to KP's credit, he was there until the end. He was the leading run scorer, and the one you thought might be able to turn things around. If you were going to fire someone for being disinterested then you could have fired anyone on that tour.
So when your best player's contract is terminated by mutual consent, and like the rest of England you are desperate to hear about it, to hear the Managing Director of the ECB making clumsy comments it rings massive alarm bells. You think surely he has had legal advice to say what he did and it must be true? Errr no. Downton winged the interview and from a man in that position, with such a delicate matter, it was a schoolboy error.
You wonder who the Communications person is at the ECB? The whole media side of the tour was handled appallingly, the fiasco with making Trott give an interview saying that he was fine when he obviously wasn't, and now Downton saying this, something needs looking at. Why can't someone from the ECB give us an honest answer and then allow Kevin to put his point across? The smell of bullshit wafting across England is akin to the waft of sweet plumes of smoke eminating backstage at a One Direction concert.
KP...Downton apologised to him
The situation is an absolute joke and needs clearing up. Downton said in his interview that no senior players wanted KP in the side. KP says this is untrue. Some of the players on that tour have said this is untrue, so therefore someone is lying. When one side is allowed to break an agreement such as the one that the ECB and Pietersen have had, is also a disgrace. It smacks of the school bully beating up a smaller kid, nicking his dinner money, spending it and then apologising when confronted by a bigger kid i.e. KP's lawyers. A few days after Downton's comments, his new look England got skittled out for 99 against Sri Lanka. In a half full ground, with tickets at £60, you wondered whether the English public have had enough? The bullshit, watching our second string, we're about as happy as Yaya Toure blowing out the candles on his birthday cake.
The last six months have been an absolute shambles for English cricket. On and off the pitch we have been a disgrace. People are winging it and for a corporation bringing in the bucks that they are, it has become a joke. And not a particularly funny one at that. It needs sorting out now, once and for all. The way to apologise is to bring back our best batsmen, but I fear too much water has gone under the bridge and this will now never happen. So instead of drawing a line in the sand and moving on, Downton's comments have immediately brought it all back into the spotlight. The England cricket team, once the domain of the public has now become the toy of a certain few to point score, to bear grudges and to carve people up. It is no longer about picking the best eleven players to represent England.
The future?
Downton may have apologised but this isn't out of good will to Kevin. He has apologised due to legal issues and he has broken his side of an agreement. Sadly for English cricket this one is still running and running.
That, boys and girls, is symbolic of the shambolic bollocks that we have to put up with.