Standing nineteen points clear at the top of the LV County Championship Division One, Middlesex fans are in dreamland at present. Despite the fact that they have played a game more than second placed Yorkshire, and things are looking rosy in St. John's Wood, the supporters of Middlesex still have plenty of questions as to whether they can remain there by September. The 150th year looks as if it could be a memorable one, and here we look at the questions that need answering.
Middlesex in their 150th season

Twenty four years ago, in a World Cup year, and one with a climate of trouble arising in Eastern Europe, Middlesex won the championship with a quality overseas opening batsmen. Swap Desmond Haynes for Chris Rogers and could the holy grail return to NW8? It is one of the questions being asked at present, within the cricketing community of North London.
Back in 1990, a small American cartoon called The Simpsons was aired on Fox TV for the first time. On the subject of Simpsons, Middlesex keeper John is displaying some amazing form this season with a hundred against Nottinghamshire and with soft hands, his glove work is starting to become more renowned than his namesake OJ's was in an American court. Simpson is the heartbeat of this team, on the field and in the middle order and his form is one of the reasons why Middlesex find themselves perched on top of the league. A proper wicket keeper it seems is what the national selectors are looking for, and if his batting continues in the same vein as it has done this season, then who knows what the future will bring for the 25 year old, ex England under 19 stumper?
Simpson and Murtagh...foxtrot or tango?
Another reason is that the bowling unit is one of the strongest in the country, along with that of Yorkshire. Steven Finn has 29 wickets so far this season, although at his pace he can get expensive at times. One wag at Lord's the other week described him as being like Stella Artois; reassuringly expensive. Tim Murtagh is the man who holds the attack together, and whilst never being amongst the quickest in the country, any bowler who has the ability to move it both ways, whilst sticking to the principles of line and length will always find his name in the scorebook. Similar principles mentioned above applied back in the years to Angus Fraser, and he didn't have too bad a career did he? Murtagh has been one of the finest of his type in the country over the past few seasons. Toby Roland-Jones picked up personal bests in both innings with the ball, and with the bat in the recent win at Northampton and his form could be crucial in the coming months. If Ro-Jo gets his mo-jo, then who knows? 200 career wickets at 22 apiece are impressive figures. With James Harris struggling for wickets, but still remaining with the ability to be frugal with the amount of runs flowing from one end, this gives Rogers plenty of ammunition up his sleeve.
Gareth Berg is a loss with bat and ball as he remains in convalescence with a shoulder problem, but Neil Dexter has shown the form that all Middlesex fans know that he is capable of. Ollie Rayner with his two pace run up and the young apprentice Ravi Patel offer options in the spin department, where Rogers can even turn to the leg spin of Dawid Malan or Joe Denly, as he did at Northampton, should the opposition try and nullify the strong seam attack with turning pitches.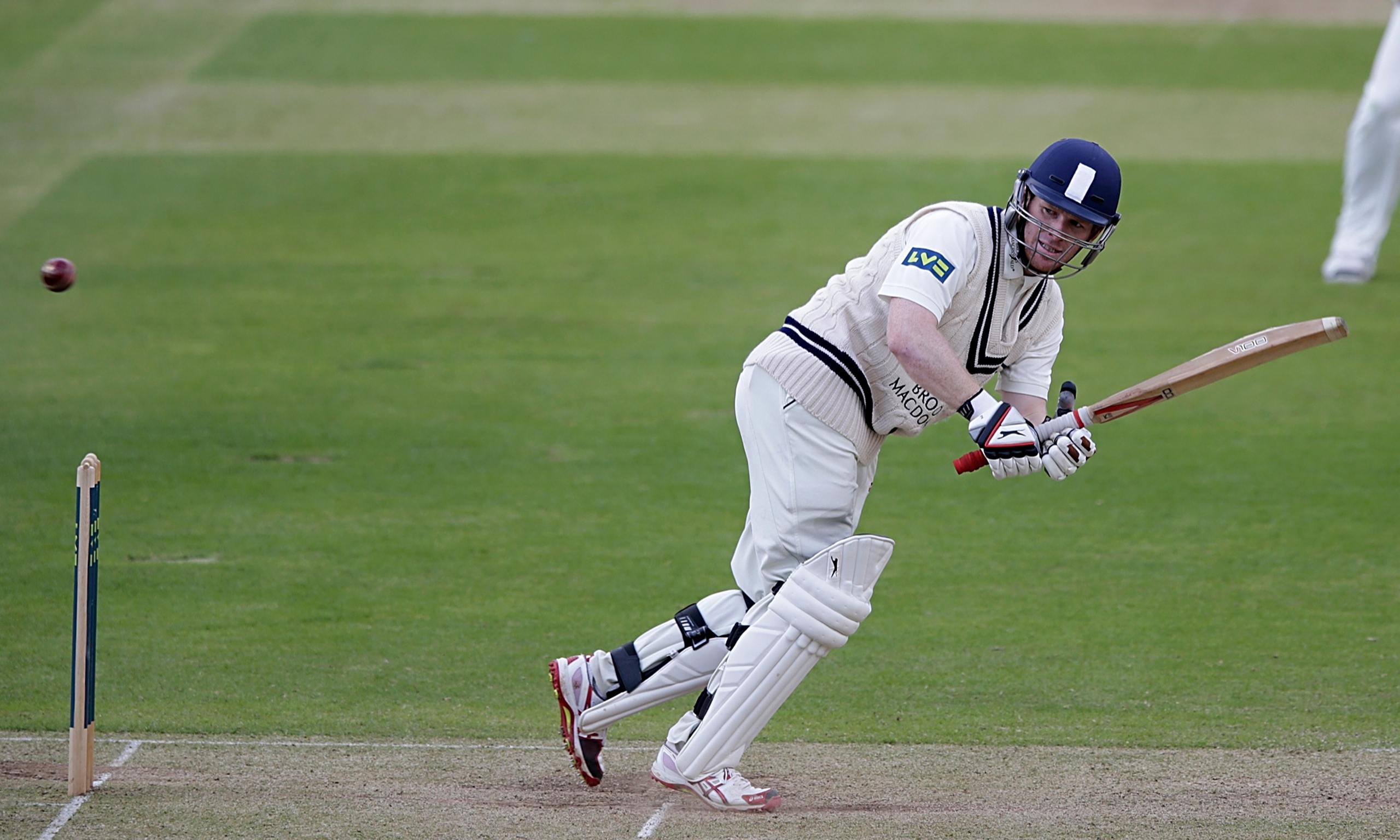 Morgan...red ball cricket for England or Middlesex this summer?
The doubt with Middlesex' championship credentials lies in the batting. Rogers match winning 241 against Yorkshire was described by fans and team mates alike as the best knock that they have ever seen live. The chances of him doing that every week are however unlikely, and with Sam Robson looking likely to be picked for England, this leaves a lot of responsibility on the middle order batsmen to score runs. It is something that has been sadly lacking in recent years, and the likes of Malan, Dexter, Morgan and Denly have to fill their boots, although signs over recent weeks have been encouraging in this department. They cannot rely on Simpson, Rayner or even Roland-Jones to get them out of trouble every week.
With home made youngsters lying in the wings, an attribute that hasn't always been applied to the county in recent seasons, the future looks bright for those who ply their trade at Lord's. Ryan Higgins, Andrew Balbirnie, Steven Eskinazi, Adam Rossington and Tom Helm will all get their chance at some point in the future.
For the moment though, those in the first team have made a great start to the season. Wins at Lord's over Nottinghamshire, title favourites Yorkshire where they chased down 482 and Lancashire, along with thrashing Northamptonshire on the road see them looking back over their shoulder at the chasing pack. Even taking more of a kicking at Hove than an extra in Quadrophenia, and again at Edgbaston, it cannot take the gloss of what has been a fantastic start. With 'home' games coming up at Merchant Taylor's School and at Uxbridge it remains to be seen if the same form can be carried on as at fortress Lord's. Fraser, Richard Scott and specialist coaches Richard Johnson with the ball and Mark Ramprakash with the bat, deserve a lot of credit too.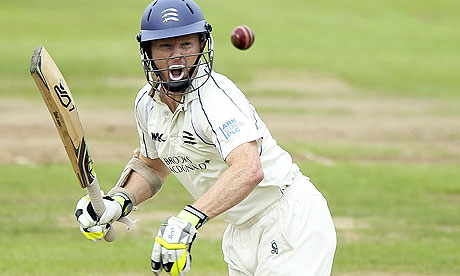 Buck...his knock against Yorkshire was described by some as the best they have ever seen!
So plenty of questions abound? Will the batting score enough runs? Can the away form improve enough to sustain a serious challenge? Will the national selectors pick their players such as Sam Robson or Eoin Morgan and how will they cope with such absences? Will they fall away towards the end of the year like last season, as they finished like Devon Loch? Are there enough 'minerals' as they say in London, in the spin department? Are they over reliant on a seam attack who will always do well on green tops in May?
Questions, questions…
Time will only tell.