It's been a strange old week. A drawn Test with no rain delays, Cook looked a more adventurous skipper than his counterpart, the batsmen got wickets, the bowlers got runs, Jimmy Anderson even cracked a smile on a cricket pitch and Brazil leaked seven. Normally when I watch a Brazilian getting a pounding like that I have the volume on lower, but it has been a weird old week. Most of England has even been supporting Germany in the football this week. That is how weird a week we have had. Last year produced a thriller at Trent Bridge whilst this year, errr didn't. Here is a look at five days of my life that I will never, ever get back.
Trent Bridge

The pitch was played on a funny looking surface. It looked the same overtly white colour as the England kit, or Ben Stokes' eyebrows. Stokes came in for the unlucky Chris Jordan and Prior was a doubt all week up to the Test. My view is that he wasn't fit to play. Binny came in for India in a move that shocked a few of our sub-continental friends, but it was a decent choice in the end.
With twenty five days of cricket about to be crammed into forty two days, this five match series against India is going to be a serious test of fitness. If many more games are like this it will be a serious test of my love of cricket. After ten overs every man and his dog could have predicted that this game wouldn't even reach the end of the third innings. It may be a crammed summer of cricket but in this case more was less. The lack of bounce and life in this pitch ruined the game, and I have raised parts of my anatomy higher after twelve pints than this Nottingham track did. In snooker parlance it was Steve Davis versus Cliff Thorburn. The Arsenal offside trap. This Test was the equivalent of spending five days with George Osborne.
Murali Vijay got a hundred for India and a fine player he looked too, but on a surface like this my grandmother would have looked a decent bat. Pujara looked classy, especially some of his cover drives and Cook tinkered and changed his field. Having been a severe critic of his captaincy in these pages for a long time, I thought that he thought outside of the box in this Test.
Kumar...fine match
A Nottinghamshire crowd are one of the most humorous in the game and they arrived in their monk's outfits and nun's habits. They deserved better than having to watch this snorefest. India batted and batted and got runs. The last wicket partnership put on over a hundred, the third year in a row that the tenth wicket has put on a hundred against England.
England batted and initially did ok. Cook was bowled off the bottom of his thigh pad, but Ballance and Robson got stuck in. Robson got sawn off horrendously and then Ishant Sharma bowled a spell which threatened to actually cause a result. No DRS here because India don't like it. The only DRS was Dharmesena's Rubbish Shouts. Prior got a worse one.
So then England were looking at a first innings deficit. Enter Jimmy Anderson. The last ball he faced in Test cricket he was a villain and it ended in tears. His partnership with Joe Root was full of smiles and it was refreshing to see an England team enjoying themselves. Why, Jimmy even laughed a few times? When was the last time you saw a Yorkshireman and a Lancastrian hugging on a cricket pitch? It happened regularly here as the Roses partnership bloomed. Their record tenth wicket partnership was worth 198 and ended with Jimmy giving Kumar his five wicket haul. Dhoni captained it naively, I thought.
Norris McWhirter and Roy Castle...record breakers
Jimmy deserves every plaudit he received today. He has run his arse off for England for twelve years and no one is more committed to the cause. His highest score previously was 57 for Burnley Third Eleven! Root meanwhile is turning into a seriously good player. When he gets a hundred he goes big and that is a sign of a quality player. He looked scratchy at the start of this, yet the Sheffield steel inside him made him grind it out. Ishant Sharma tried to get tucked into him with the verbals and Root stood firm. Jimmy, aka Henry Kissinger, separated the feuding pair in the most aggressive act all game. Maybe Root was questioning the worst haircut in the game?
India batted again and despite a few wobbles, a decent knock from Stuart Binny and Bhuvi Kumar helping himself to his second fifty ensured the draw. Kumar deserved the man of the match for his five wicket haul and two fifties but they gave it to Jimmy. Cook even picked up a wicket, impersonating ex Essex opener Graham Gooch who would impersonate Bob Willis back in the Seventies. Yes, it was all a bit surreal.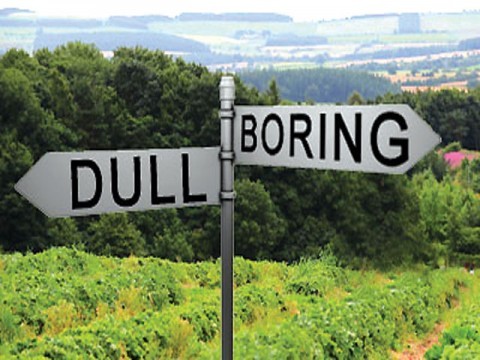 So on to headquarters on Thursday and let's put this one behind us. Mick Hunt, the groundsman at Lord's needs to produce a decent surface or the whole of the country will be calling him something similarly sounding to his name. Some positive signs for England compared to recent matches. Cook skippered it better, they showed heart, they fought, they smiled and they were better. Kerrigan is in the squad for Lord's and England are crying out for a proper spinner. Broad or Anderson, if not both, will break down if they have to go through a workload like this one in back to back matches. I am not sure if Prior will be fit either. This Test match was forgettable though unless you are Root, Anderson, Kumar or Vijay.
At least my 0-0 prediction for the series is still safe.