Guest blogger Tom Huelin wrote for the Middle Stump a couple of years ago, when these pages first arrived on your phone, tablet or laptop. Since then he has gone on to far finer things, but has always been an avid fan of the Stump. So it gives me great pleasure to welcome Tom's words of wisdom back on to the pages, as he looks at THAT book, the dossier that's errrr not a dossier and some David Brent style management gobble-de-gook from the ECB. Read on...
KP in text mode

"It's not like he's beaten up any seals or killed a panda."
There are few fairer, more respected voices in English cricket than ESPNCricinfo's, George Dobell. So when he suggests that Kevin Pietersen might have been harshly dealt with, as he did on BBC Radio 5Live on Tuesday, we really ought to pause for thought.
It's been a wild old week for English cricket, and Dobell's metaphor is not a million miles away from how people probably feel about English cricket right now. Emotions have been beaten up; our love for the sport has died a little bit.
We've read Pietersen's book, or at least we've heard all the juicy bits from the maelstrom that has engulfed the back pages this week - Pietersen and his publishers couldn't have paid for better publicity. We've read the dossier-that-is-definitely-not-a-dossier; a faceless ECB document which quotes all of Pietersen's 'crimes' during last winters' Ashes.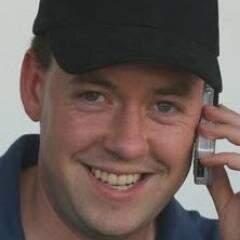 In the English Civil War you need a Dobell Peace Prize winner
Pietersen's claims of bullying within the England team, of cliques in the dressing room, of a fractious relationship between England's highest run-scorer in history and his head coach Andy Flower, should really come as no surprise given the whispers around the national team for much of the last year. And yet this week has still been shocking for all English cricket fans, and whether we write, broadcast, photograph, watch or just plain moan about English cricket, we must all still regard ourselves as fans.
The ECB has responded to Pietersen's book this week by inviting more ridicule onto the organisation; leaking a copy of said dossier-that's-not to the media, before hastily re-contextualising the document as a "Privileged legal document produced by the ECB's lawyers compiling information as part of the ECB's internal due diligence ahead of the release of the Kevin Pietersen book."
The work experience lad in the Office might expect to have his performance monitored in this way, having his every indiscretion logged under the watchful gaze of his manager, but not England's highest ever run scorer, surely?
"What do you mean, it's not a fucking dossier?"
Why was the ECB logging Pietersen's every move from the start of the series anyway? Presumably he was the only one afforded such treatment in the England camp – at least we now know what the plethora of back room staff did with their time in Australia.
To quote more David Brent-esque business speak, Pietersen appears to have been "managed out" of the organisation. The powers that be wanted rid of him, therefore they logged every minor indiscretion – whistling, looking at his watch, gazing out of a window – so that when the lawyers came along to prepare Pietersen's severance package, they at least had something tangible to work with.
Tangible…Tenuous…Close enough.
It's easy to see why Pietersen might be hard to manage. To the outside world at least, Pietersen appears arrogant, needy and opinionated, yet aren't these the qualities (fallibilities?) that all great sportspeople possess?
It's difficult not to draw similarities between Pietersen's book and the publication this week of another great sportsman's autobiography – former Manchester United midfielder Roy Keane. Here is another genius, as successful as any player in the world, but seemingly a nightmare to manage.
Roy's Keen...
But Keane was manageable – for a while at least, and so too was (is) Pietersen. Michael Vaughan, the first man to captain Pietersen in an England dressing-room, revealed in the Telegraph this week. "I have said for a long time that Kevin is one of the easiest players that I managed. It is important to speak honestly to him – to give him direction, freedom, and confidence to express his talents. If you did that, I felt he was always behind you."
Plenty will tell you that Pietersen was a divisive figure in the dressing room, that he was too much hard work, that his ego was too big and that, ultimately, it was easier to continue without him. But isn't that what we expect of the best sportspeople in the world? One wouldn't expect Cristiano Ronaldo to be the easiest player to get along with, but somehow he gets by, with a little help, or not, from his friends.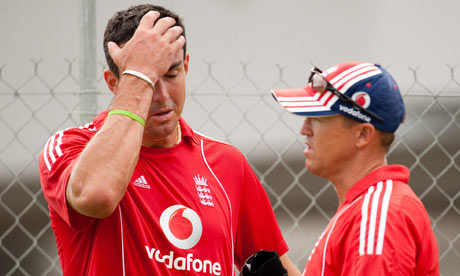 Flower tells KP he is rooming with Matt Prior on tour!
Ultimately cricket, like all sport, is about entertainment. If England had a ready-made superstar to drop in Pietersen's place, fair enough, but that's just not the case. Players of Pietersen's ilk are a rare breed. You're better off harnessing that talent while you're lucky enough to have them at your disposal, rather than casting them off to the margins.
Sadly for Pietersen, and for the England fans that pay to watch the best players available appearing for their country, it's almost impossible to see a way back from this. Even the most reasoned voices in cricket will find that a bitter pill to swallow.