The Twitter timeline today has been awash with cricketing revelations about Kevin Pietersen's new book titled KP: The Autobiography. In a book which will rock the cricketing world, we have already read today about Andy Flower ruling the dressing room with a culture of fear, Prior shouting at players, the bowlers ruling the changing room and England being despised throughout the cricketing world due to these individuals. The rumour mill, social media and the boozers are awash with talk about Kevin. This one just refuses to go away.
KP in full flamingo mode

With KP people either love him or hate him. Not many people are ambivalent in their opinions about him. I like him. He has followed us on Twitter for a while and has always been very polite in his dealings with me, even helping to promote a show we had recently in aid of Melanoma UK. I like him for the fact that he was a quality batsman, who has scored more runs for England than anyone else, and he was also a match winner; someone who could win games for England in a couple of sessions. He was good to watch. He was different and he emptied bars. He scored runs quickly, he was flamboyant and shots such as the switch hit or the flamingo were innovative and stylish. He was box office material.
Many of my friends have differing views and I accept that. Many people who I like and respect for their cricketing views, genuinely do not like him. In short, KP divided opinion.
Sport, and especially cricket is a game of opinions. Like a sturdy box, all cricketers seem to have one. However what struck me about the brilliant interview by Paul Hayward in today's Telegraph was not only the relentless schedule that international cricketers have to abide by, but the politics and crap that have pervaded the England dressing room in recent years, which seems to be about as much fun as a trip to Damascus at present.
Prior...shouty according to KP
The revelations amongst other things are that Prior shouted at people for dropping catches, the bowlers such as Broad, Anderson and Swann ran the dressing room, players such as Trott, Bopara and Compton were bullied by the bowlers, Andy Flower ran the England team via a culture of fear referring to him as a 'mood hoover' and describing him as 'sour and dour', Peter Moores not being his favourite coach in the world, Cook being a company man and how he saw the warning signs with Jonathan Trott's illness amongst other aspects. However it is Prior who seems to feel the full force of Kevin's pen. He described his behaviour in the Telegraph today as, "horrendous, hugely disturbing".
A few things have crossed my mind today.
The first is how political the cricketing world actually is. Swann has today dismissed his book as a work of fiction making referrals to Jules Verne. A piece in the Mail today by Paul Newman, who once spoke so positively about KP was designed to stick the knife in. It seems in the cricketing world, and in this England dressing room, that if you wanted loyalty, then you needed to get yourself a labrador. Friendships seem to have been in short supply, which is a shame. In most sports teams, especially ones that have been successful, lifelong friendships are not uncommon. Having been through a battle and over come (remember these guys were number one in the world, won a T20 etc etc), a sense of camaraderie exists. It doesn't in this case.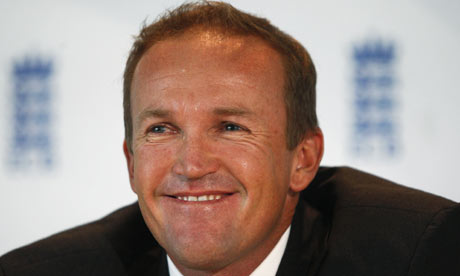 Sour and Dour Flower?
The second is that KP feels that his England career has been taken away from him. He wants to put his side of the story across. He repeatedly refers to other members of previous dressing rooms asking him to get this in the book, or that in the book. The detractors will just say that he is causing trouble again, but I get the sense that Kevin feels he has been wronged and wants to put over his side of the story.
Thirdly, his claims of Prior running the dressing room have provoked food for thought. Why would Prior be picked this summer when he was so clearly injured? Hmmmm.
Fourthly, why are England hated so much by other international teams? Colonialism? When a side are winning they are deeply unpopular. With Manchester United now, people are actually feeling a bit sorry for them but rewind a few years and it wasn't always the case. Was this why England are hated when we were successful? Why Australia referred to them as arrogant? Why India had a huge bust up with them this summer? Or are there certain characters in the England side who are hated throughout the game as KP alludes to? It seems we are still hated even though success has been thinner in recent years, than Brian Close's hairline.
Graeme Swann's retirement in the middle of an Ashes series still hasn't been fully explained in my mind either.
The bowlers...ran the dressing room?
Lastly, there is a lot of shit that flies about when it comes to Pietersen. Rumours of him not being able to get along with others in the dressing room, are counter balanced by those in the KP camp of stories emanating from a friend of Stuart Broad of a parody account. Texts that he told the South Africans how to get Andrew Strauss out, is another case of the cricketing rumour mill being awash with rumour. Yes KP referred to him as being a "doos" which isn't ideal, but he didn't tell them any secrets regarding his technique, so the affadavit that Pietersen signed says. Stories of him putting the boot into other players were denied by the likes of Michael Carberry earlier this year. All that glistens is not gold, when it comes to KP and the cricketing rumour mill.
Whatever you think of KP, the next few days are a must for any cricket fan and no doubt the revelations, the Twitter timelines and the general fall out will be worth keeping an eye on. This book will be gold dust and no doubt will fill the pages of whatever rag you like to read over the next few days. On one hand, half of the cricketing cognoscenti will be glued to it, whilst others will be dismissing it in a similar fashion to Graeme Swann. That is the way KP rolled throughout his career, and it seems to be no different now.
As for me? I can't wait to have a read.