The LVCC is back and running and here as we do every year, we teach our readership how to beat the bookies. Whatever we say, phone up your favourite illegal Indian bookmaker, lump on on your mortgage with him and buy me a pint in September when you pick up your winnings. The Middle Stump encourages you to gamble irresponsibly and remember, the more that you bet, the more that you win. Alternatively, when the chill of autumn starts to kick in and your wife and kids are homeless, we take no responsibility for the following predictions.
Yorkshire to win it again?

Durham - sports fans in the North East cannae wait for the cricket season after the miserable showing this winter from Newcastle and Sunderland. Not many additions to last year and this lot should be looking at mid table obscurity. Not enough quality to win it, but their seam attack if they stay fit is decent. Onions and Rushworth are a good pairing, and most batsmen in this league know like William the Conqueror, that if they get on top of Hastings, then they are in. Stoneman and Borthwick to supply the runs. Prediction: 6th
Hampshire - should be strong at the Rose Bowl but like the Titanic, this lot struggle a bit when leaving Southampton. Gareth Berg looks a good addition after leaving Middlesex, and the batting held together by the stylish James Vince, and Michael Carberry is good enough at this level. Bowling sides out could be their problem. Danny Briggs needs to reproduce the form that saw him get a national call up, and James Tomlinson is always a handful. Should have enough to stay up but will be there or thereabouts in the one day game. Prediction: 7th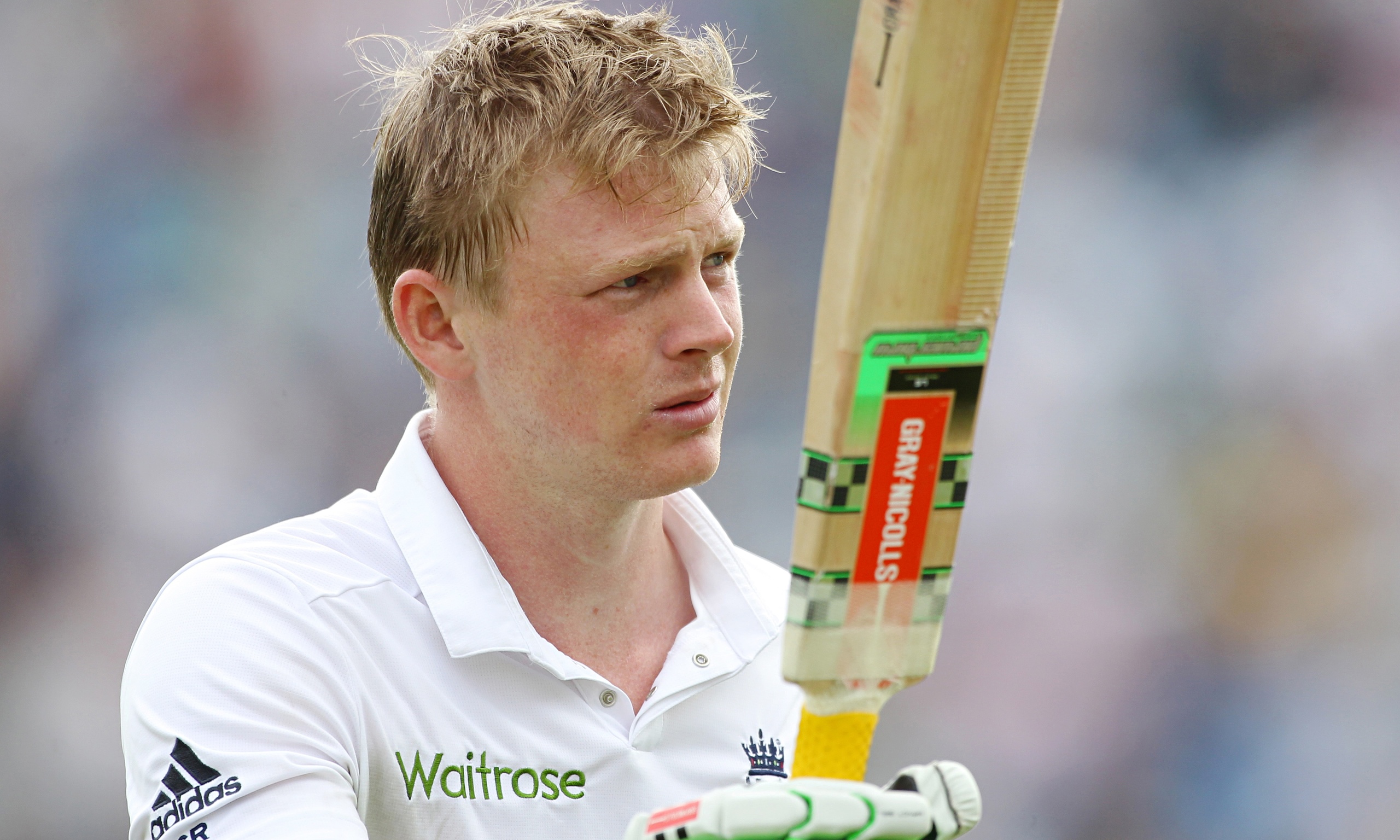 Robson...a decent bet for leading run scorer
Middlesex - the only thing consistent about Middlesex in 2014 was their inconsistency. Victories over Yorkshire, yet just about stayed up as they finished the year like Devon Loch. Strong batting line up with the return of Compton and Sam Robson will score heavily if he doesn't replace Alastair Cook in the England line up (yes, I really did just say that!). Keeper John Simpson will always chip in with runs, and it will be interesting to see who replaces Adam Voges. Top quality seam attack led by Tim Murtagh and a big year for James Harries. Some home grown starlets should come through this year in Patel, Helm and Gubbins. Should do much better. Prediction: 4th
Nottinghamshire - could be the dark horses of this campaign. A famous resident of Nottingham is Ed Balls, and even he would baulk at the spending power of the Stags. Brendan Taylor will score heavily, Alex Hales and James Taylor shouldn't be on England call up too much, and Philander, Gurney, Ball and Gidman should be a decent attack. If Samit Patel pulls his weight with the spin, they will have a decent year. Prediction: 3rd
Somerset - new coach Matthew Maynard is an outstanding talent and the county are regrouping with some excellent young apples on the trees in Taunton. The Overtons, Lewis Gregory, Alex Barrow and others are fine prospects for the Cidermen. Jim Allenby is a great addition having arrived over the Bristol Channel from Glamorgan, and Trescothick and Tom Cooper will see them perform some magic at times. Mid table finish...just like that. Watch out for this lot in the one day game as they will be in contention. Prediction: 5th
Maynard...now at Somerset
Sussex - could be a year of struggle on the South Coast. Knocks from Luke Wright always brighten a day in Brighton, but the batting relies heavily on Ed Joyce. Like the boyfriends of Hove resident Katie Price, they need to spend a long time at the crease. Tymal Mills will strengthen the attack, which has relied heavily on Steve Magoffin. If these guys perform they will stay up, but if they don't I have a feeling it will be a close thing between Sussex and Hampshire for the final relegation spot. Prediction: 8th
Warwickshire - the best of the rest. There is some serious talent at Edgbaston and in Sam Hain, they have a good one. Led this year by the stylish Varun Chopra who is not too far from an England place himself, Woakes, Trott, Bell and Co being on England duty might just make the championship out of their reach. Jeetan Patel should supply wickets, and Rikki Clarke will always perform. Will they have a good year? Do Bears shit in the woods? Prediction: 2nd
Worcestershire - Senanayake and Saeed Ajmal should ensure that the quality of throw downs at New Road in practice will be decent but I feel that this could be a tough year beside the Severn. Did brilliantly to get up last year but Division One could be a struggle. In Jack Shantry, and youngsters Tom Fell and Ben Cox they have some players who can step up, but a lot depends on the overseas player and how many wickets they can take. Prediction: 9th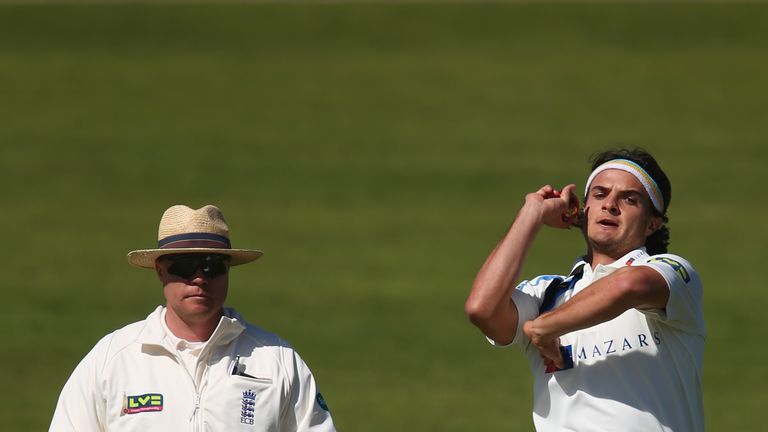 Brooks...leading wicket taker?
Yorkshire - will win the league as easily as they did last year. Jason Gillespie has built a dynasty up there and despite losing players to England call ups they have enough depth. They have only lost three games under Dizzy since he took over three years ago. Youngsters like Jack Leaning and Will Rhodes are ready to take their chance and Jack Brooks looks a decent bet to be the leading wicket taker this year. Ryan Sidebottom is still an top competitor and Bresnan and Patterson back them up. Alex Lees is a fine player, and Jonny Bairstow will always get runs. Throw in Pyrah, and despite the saying of No Pyrah, No Party there will be celebrations in Leeds in September. The best in the country bar none. Or should that be bah t'hat? Prediction: 1st