With the eulogies flying around regarding Jonathan Trott, and even Trotty himself giving the Barmy Army a farewell salute, we now look to the future as to who will grab that opening role. There are quite a few candidates flying around for this position and here we discuss the runners and riders for the slot.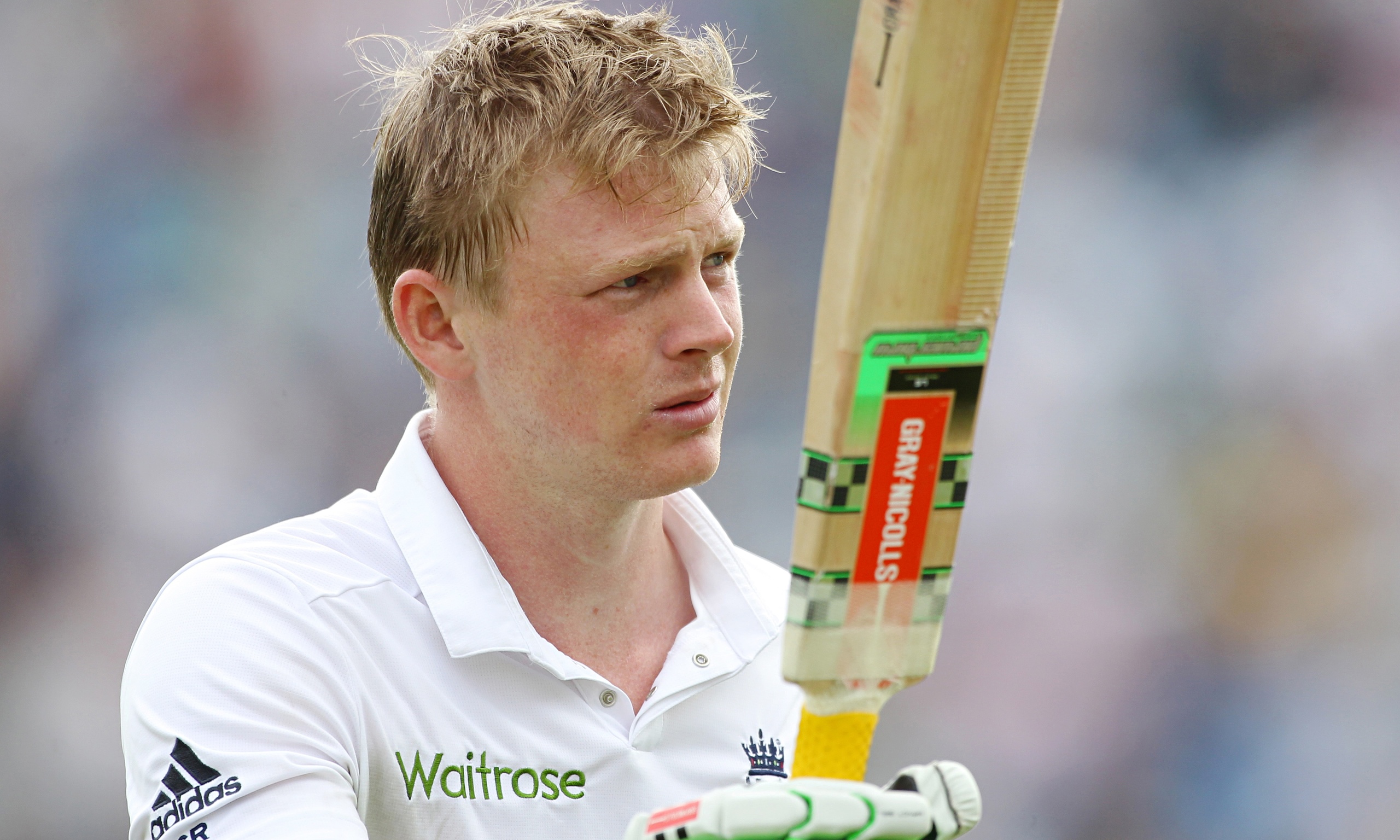 Robson...goes big when he gets in

Adam Lyth - picked for the Windies so therefore the man in posession. Stylish, flashy and Goweresque in some of his cover driving, he can be beautiful to watch. Lyth has had plenty of ability for years, but never knuckled down until Jason Gillespie gave him the belief. If he does get the gig against New Zealand, England fans will marvel at some of his shot making, but my only doubt is whether at international level he will nick off playing these shots? I think we will soon find out.
Sam Robson - unlucky not to get picked for the West Indies. Sam didn't do much wrong last year and faced a decent Indian attack in Kumar and Aaron; India's weakness was in their batting. When he gets in he goes big, as a double hundred against Warwickshire and his recent 178 versus Durham show. Openers will always get their fair share of low scores, it is the nature of the beast, but when they get in the good ones go on and cash in. Sam does this. Tough, flinty, nuggety, he will surely get another chance sooner rather than later? With a recent test century under his belt, he would be my own personal choice.
Alex Lees - I am surprised that more people are not talking about this youngster. In my opinion, he is more of a natural opener than Lyth. Lees is more in the Alastair Cook mould, tall, solid, dependable and likes to drive straight down the ground. It is only a matter of time before he does play for England, but the question is when? Like when he bats, Lees has plenty of time. This lad is class.
Lees...class
Alex Hales - again a player who is pleasing on the eye, Hales can take attacks apart on his day and has already started 2015 with a bang. Often categorised and compartmentalised as a one day specialist, Hales has knuckled down and is showing the country that he is a man to be taken seriously in the red ball form of the game too. In with a chance and has plenty of people who like him, not just in Nottinghamshire but all over the country.
Nick Compton - another who was unlucky to lose his England spot, Compo didn't do much wrong and had a decent tour of India. A hideous dismissal against New Zealand at Lord's on a pudding of a deck a couple of years ago did him no favours, exacerbated by Geoffrey Boycott on commentary laying into him. However, Cook and Compton averaged nearly 60 opening together, which is a decent return. Solid, dependable and scores runs for fun, do not count him out.
Varun Chopra - great to watch, some of his driving through the off side off front and back foot is a joy to watch. Was talked about in depth a couple of years ago, the Warwickshire skipper has been on numerous England A tours and never let anybody down. Chops would be a left field choice, but has a decent technique and always scores plenty in county cricket.
Lyth...set to start v NZ
Mark Stoneman - an elegant left hander who is understated and under rated. Scores lots of runs for Durham, and if you can do that regularly up there, then you have to have a bit about you. An integral cog in the success of England's most northerly county, Stoneman has been around for years although still only twenty seven.
So who would be your choice? Let us know on Twitter by tweeting @themiddlestump. The debate will continue until the side for the NZ Test is announced