"It was the best of times, it was the worst of times" said a bloke called Charles Dickens, but this was proper dicking handed out to England by Australia. Whether you choose the former or the latter of the opening line will be dependent on which hemisphere you are from, but after Cardiff where we had such Great Expectations, these were Hard Times for England at the Bleak House of Lord's which was a Tale of Two Countries. The Aussies just about squeezed past England by the margin of 405 runs. If you had paid a hundred quid a ticket as an English fan to watch this, you'd be furious as it made Raheem Sterling's price tag look like a bargain.
Lord's...the scene of carnage

The Aussies made changes. Haddin was replaced by Peter Nevill and the third Mitchell came into the side. This Australian team may have the Christian names similar to a Boy Band, but when England were bowling at Rogers and Smith, it was Boys II Men.
Lord's looked a picture, and served up a dog of wicket. Lack of bounce, lack of ideas and lack of heart summed up the Aussie innings as Smith helped himself to a double ton, and Rogers cashed in on the England bowling quicker than he cashed in on the hospitality packaging for this Test. England must come up with a plan for Smith and quickly. He walks across in front of his stumps and you think he is going to be a huge lbw candidate. He never misses. Why England don't bowl the full ball to him early in his innings I don't know? His knock was absolutely class. If his cover drive was like his face, he would be a model, although one wag on Twitter told us that if his face was like his cover drive, then he would be playing in my back garden!
You knew by lunchtime of the first day that England were going to have to battle just to save the game. We all thought they would. This was a new England after all, the new brand, the new breed; the Lionhearts. On this track, it would surely be a draw wouldn't it? Only Broad bowled well as he picked up four wickets, as the Baggy Greens amassed 566.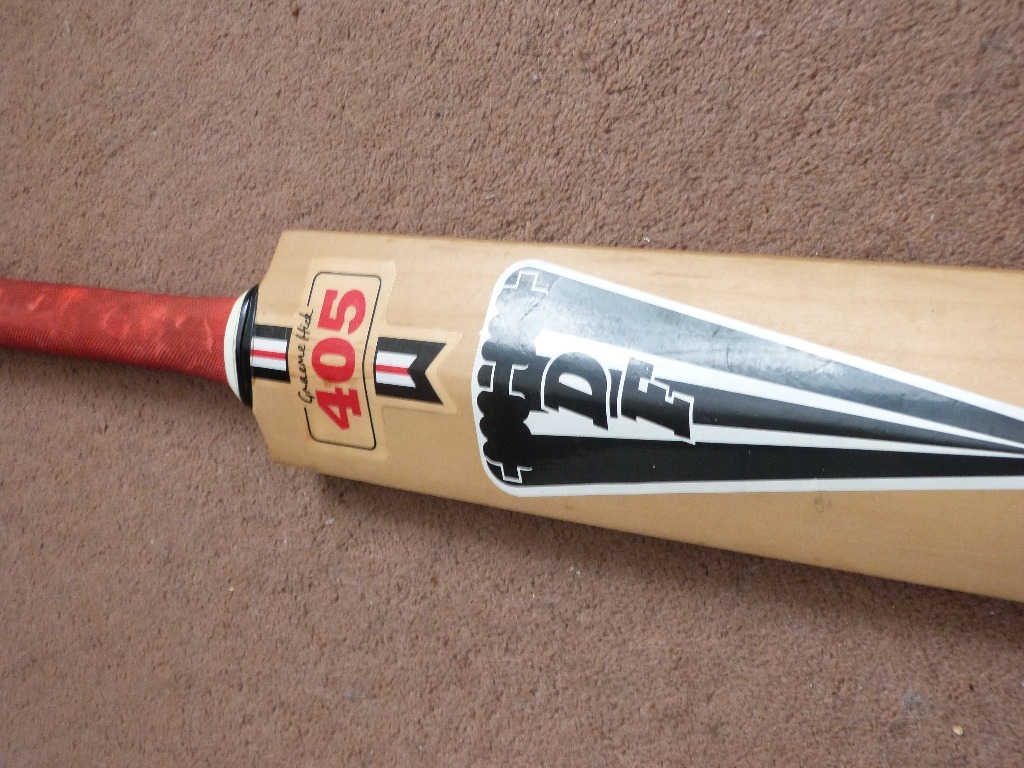 Thank God these aren't made any more!
England batted and Lyth nicked off second ball. Bell was bowled trying to work a ball from middle and off to leg, and Ballance with his form of 'french cricket' was also bowled. Too many times England have been in this situation and as Shyam on Twitter told us, they are relying on Mr Pantone V; Root to Tip Protection. This time young Joe couldn't come with the goods. Changes have to be made as there are massive technical issues. Lyth nicks off too often, Ballance has been worked out and Bell is flaky.
Cook showed some balls and tried to grind it. He deserved a hundred but was bowled on 96, the first time he had been off the pitch in the whole match. Stokes got 87 as England got to 312.
Smith...outstanding knock
The Aussies batted again and lost Rogers to a dizzy spell. Perhaps he had vertigo with the Aussies being so much in the ascendancy? Clarke declared for the second time in the match. Still England could surely save it on this pitch, couldn't they?
What happened next was an absolute disgrace. To be bowled out for 103 on this deck, was shameful. Baggy Green caps off to the Aussies though, who were brilliant. When you are batting for five sessions to save a game, to get people out playing shots away from their body is not ideal. Stokes was run out trying to take evasive action from a Johnson throw, and the Aussies were brutal. Johnson bashed England up again, this time with the aid of Starc. Hazlewood does his job brilliantly, and Lyon, the Fagin style character conned a couple of wickets. When Anderson was bowled, the Aussies had won by 405 runs.
For England, there have to be changes at the top. I would go with Robson or Compton to open with Cook, and give Bell one last go at number three. In the time it took England to get bowled out yesterday, Jonny Bairstow had compiled another hundred for Yorkshire. He has to play at Edgbaston.
Here's an Englishman who came out of the Test with credit
We also need to move away from these dead tracks. We are nullifying our decent opening bowlers, and we also have a guy who bowls at 92mph in Mark Wood. St John's Wood didn't suit him.
For England to get anything out of this series, they have to play well and catch the Aussies under par. They were awful at Lord's but at the same time, the Aussies were brilliant. Back to their best, in their form of aggression and they simply bashed England up in all three aspects of the game.
Now we go to Edgbaston and a ground where England are traditionally strong. I bloody hope they are, as I have a ticket for Day 2. England need to patch up their wounds and quickly.
This was a horror show.