There has been a lot of talk this week from the ECB about changing the perception of the game at grass roots level. Initially my eyes skimmed across the usual bluster, and then something caught my eye. This was something new, something different and it seems change is afoot. Not just with me, but for well respected journalists such as David Hopps. We are talking about an Aussie. Matt Dwyer, the ECB Director of Participation and Growth could just be the best thing that has happened to English cricket in years...if not ever.
Cricket in England has always been elitist. From the days of Gentlemen and Players, to those uncapped professionals who weren't allowed to share a dressing room with their team mates, the modern day game is awash with those from fee paying schools. Not just the players, but the media too. Cricket has a reputation as elitist, for "posh knobs" as non cricketing friends of mine so succinctly say.
This week Dwyer has come out and said that he wants to broaden the spectrum of those involved. He has a decent track record improving the numbers in his native Australia. He has launched the four C's - Community, Casual, Clubs and errr Kids. Yes ok, he means children but the intentions are good.
Under community he wants opportunities for womens and disabled cricket. He also wants people from more of a disadvantaged background and those from ethnic minorities to get more involved. For me, history tells us that we lost a generation that we had in the eighties. You had the West Indian communities coming through places such as the Haringey Cricket College providing the likes of Mark Alleyne and Keith Piper to the sport. Launched after the riots in Tottenham in 1985, lack of funding soon put a stop to what was becoming a decent conveyor belt for the game, but not before many young guys had made their mark both on and off the pitch as many became groundsmen or coaches within their own right.
Boo Boo Alleyne...alumni of Haringey Cricket College
Under clubs he wants to raise the number of junior members and raise the amount of volunteers. Let's start by reducing red tape. To get Clubmark accreditation and therefore funding, clubs have to jump through more hoops than a collie at Crufts. To get Level Two coaches is similar, and without the coaches you aren't going to get the kids. Reward clubs directly for having youngsters on board; surely the Sky money is better spent here by counties rather than on the myopic view of a Kolpak player or two?
Kids involves rewarding the likes of Chance to Shine and to encourage schools to develop links with clubs. Not just the public schools but state schools. The England team will be stronger in years to come if we have a wider talent pool to cast our lines into. Closer links with the professional game are needed as Dwyer rightly points out.
As for Casual, then we have to open up the opportunities for people to play. Clubs have to play their part here too. My club hosted the finals of Last Man Stands last year, and the demographic was mainly Asian guys who play park cricket. There was some decent talent on board and you have to wonder why these guys aren't playing league cricket or plying their weekend trade at a higher standard? Is elitism rife within the clubs themselves too? Possibly at some.
For me, we have to get people interested in the first place. Cut out the elitism. Free to air T20 would be a start, although cricket on free to air media seems to be hosted by the likes of Aggers, Blowers or Mark Nicholas. If you are a kid living in inner city London, are you really going to identify with these guys? Picking up a paper seems to be a similar story, although with many papers cutting out proper cricket correspondents and using the Press Association this is even worse. As for the public schools, then just a mere 6% are educated via this form of scholarship. The amount of people playing professionally and in the media is far more; I'd even hazard a guess at over 50%. State schools need to be included and this is a priority for Dwyer.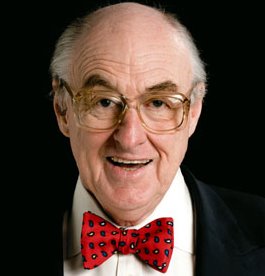 Blowers
Club cricket needs to change. Sunday cricket is falling by the wayside and has been for years. Saturday cricket is still popular but early starts and late finishes do curtail numbers. The focus will be on clubs and that can only be a good thing. Numbers are falling and clubs are going out of business, yet a cricket club is a wonderful, safe environment for a child to grow up in and you learn many non cricketing skills mixing with people from all walks of life of differing ages.
Dwyer has certainly made me sit up and take notice and many others too. His words are the most exciting and every cricket fan in the country should back him. The ECB seem to have finally got it right, and employed somebody who will break down barriers. If England want to be number one, we have to make cricket more inclusive.
It might just be an Aussie who transforms English cricket.