So the series was won and whilst going to the number one ranked side in the world and gaining a win in their backyard is nothing to be sniffed at, I can't help feeling that there will be plenty of questions for the England management to ponder. A fourth innings defeat where we were skittled for 101, needs to be consigned to Room 101 as we wrote the other day. A dead rubber, a meaningless Test perhaps some might say but in international cricket there is no such thing and for the experienced England fan we have seen the problems before. At the end of every tour there is more of a 360 degree appraisal than a post mortem. However the truth is staring us in the face that England have serious problems in some key positions and until those are tackled this young, promising team won't get any better. It's the difference between being number one in the world or to be happy and content to be amongst the pack.
Cook...questions

England have four world class players. Joe Root is up there with Kane Williamson as one of the best batsmen in world cricket at present, no doubt about it. The skipper Alastair Cook isn't too far behind despite his struggles here, as the record books show us. Another to have a disappointing tour was James Anderson but with four hundred plus Test wickets he is also a shoe in for any side and with his partner in crime Stuart Broad having an ability to decimate batting line ups in bursts, these four underpin the England side. Behind the fab four, Steven Finn and Ben Stokes are moving up there into the elite category and when fit are 'shoe ins' in the side. Moeen Ali is worth his place, although he will be disappointed with his return with both bat and ball in South Africa. However, there are a few whose reputations have gone south in South Africa.
The most pressing has been one that seems to be the sixty four dollar question for the England selection committee and has been for a number of years which is who should open with the skipper? Compton, Root, Lyth, Robson, Carberry and now Hales have all had problems in that role. Hales is a quality player in the one day arena but his foot movement which is akin to Douglas Bader and going hard at the ball, will get him into trouble in the five day game. Trevor Bayliss has gone on record as needing an opener who scores quickly but you can't score runs in the pavilion, as a certain ex Yorkshire opening batsman is keen on telling us on the radio.
Hales...struggled
As well as number two, England have questions over the numbers three and five roles. Compton grinds it out but the cricketing cognoscenti, some aspects of the media and twitterati all seem to have doubts about his ability to change gear when needed. He seems to go from first to fourth, yet fourth is not his natural game and results in a cheap dismissal. James Taylor, despite an outstanding series at short leg seems to struggle against the short ball. Not just the Australian bowlers but the quick guys all around the world will have put that into their memory bank and he needs a big score in the number five slot. If England are building a brave new world, of which Taylor is part of, then he needs some runs to silence the doubters. To misquote Aldous Huxley, "No England stability, without individual stability".
Then we have the wicket keeping issue. Before I get a fatwah put on me by those that read these pages from the People's Republic of Yorkshire, Jonny Bairstow is worth his place in the side on batting alone. He has looked solid and is better than a number seven in Test cricket. His problems on this tour lay in his glovework, Johannesburg aside. He had twenty seven opportunities in this series and snaffled twenty. That is not a good enough ratio for a Test wicket keeper and puts pressure on other aspects of the team. Dropped chances and missed catches littered the past few series and are starting to haunt the team. Not only do the batting side profit but keeping your bowlers out there for much longer than they need to be is a recipe for injuries. Bairstow has an inner desire to get better allied to a fabulous work ethic but the problems are technical. Amla, De Kock and Stephen Cook all took advantage of the Yorkshireman's generosity, something you don't hear that often.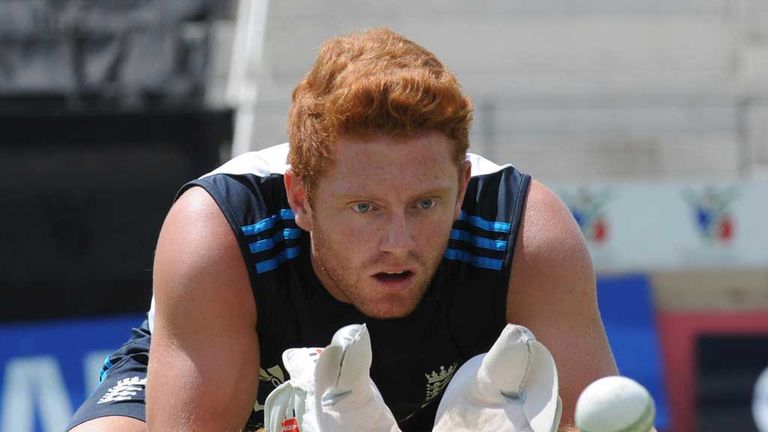 Bairstow...worth his place as a batsman
England's track record in the last Test of a series needs to be looked at too. It is as if we run out of steam and seven out of the last eight series have ended with defeat in their final game. Coincidence?
To summarise as an England fan it was a series well won and we would all have taken a win before the battle started. South Africa have also come out of it in a positive fashion with Amla back to his best and the youth of Bavuma and Rabada sparkling like a Kimberley diamond.
For England though there are still plenty of questions that need answers.