"I am the Resurrection" sang a singer from Manchester a few years ago, but for England this was a re-birth after the loss at Lord's. England were outstanding here as they crushed Pakistan by the margin of 330 runs. Even Louis van Gaal would have smiled at the performance, but Joe Root was the Special One at Old Trafford. Here we review the 2nd Test...
What's The Point? Old Trafford...

For England Jimmy returned on his home ground, and Ben Stokes also came back in. Lancashire may have given us the oh-so-hilarious Cannon and Ball but it was Finn and Ball who missed out from Lord's. Cook won the toss and elected to bat. Old Trafford is a cracking pitch with pace and carry. The same cannot be said for the ground which is being re built. Whoever decided to build The Point next to a beautiful old pavilion needs the point of my boot up their arse. It is a hotch potch of stands with no uniformity and Manchester deserves a better venue. Maybe it will be better when it is finally finished? We can only hope...
Cook batted and despite Hales getting castled early by Amir, Cook and Root showed why they are England's best two batsmen. Cook went for 105 after one rose about as high as the pound recently, but Sir Joseph of Sheffield was immense. The darling of the White Rose, in the land of the Red Rose, Root amassed a brilliant 254. It wasn't the only double hundred as Yasir Shah went 1-213! Root was awesome. A criticism recently has been that he doesn't convert enough fifties into big scores. Here he showed balls of Sheffield Steel as his shots off front foot and back, all around the ground were outstanding. Two drives straight down the ground early on were the sexiest thing that Manchester has seen since Karen MacDonald was on Corrie.
The only downside for England was sending in the night watchman Woakes. Although Woakes scored an excellent fifty, it smacks of conservatism for me. Saying that a Woakes upper cut for six over third man was outstanding. More of the conservatism later...
Root...immense
When Pakistan batted they were shell shocked. Some of the shots were awful. They gave the England slips catching practice and in Shan Masood, I haven't seen anyone chase a wide one so often since Lenny Henry went dating in the late 70's. They were all out for 198, with only Misbah with a fifty showing any resistance.
Now Root may have been liberal with his stroke play, Pakistan may have laboured in the field but England were ultra conservative in not enforcing the follow on. One thing you can't trust in Manchester is the weather as it can pee it down at any point. England should have stuck the Pakistanis back in to bat but they chose to have another dig.
Cook and Root made hay again with Hales being the solitary wicket. England set them about four million to win in five and a bit sessions.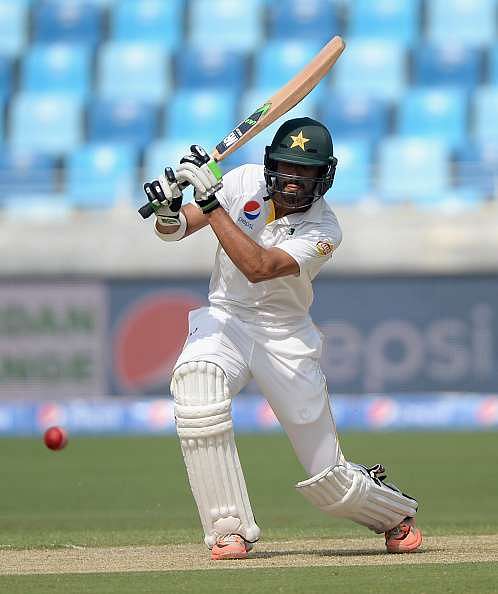 Lenny Henry
When Pakistan batted again in front of just over 6000 on the last day, some of their shots were amoeba like, in intelligence. Younus shouldn't be caught at long on when you are trying to save the Test, whilst their obsession in smashing Moeen Ali out of the park is dangerous. Ali will bowl enough bad ones if you wait. Ben Stokes hobbled off injured which was the only down side of this victory. Pakistan really shouldn't have been bowled out twice on a decent deck in 130 overs.
When Broad caught Amir, England had won the game by the imposing total of 330 runs. England were outstanding in bouncing back from defeat whilst Pakistan were shockingly bad. Surprisingly so after Lord's, where they were brilliant. It is a fascinating series, with brilliance and weakness on both sides.
On to Edgbaston we go. England don't lose many there.