OK, OK you might have read something similar on these pages before. However, with Northants win in the T20 on Saturday night, why oh why are the ECB trying to push through this City T20 with such haste? Gagging orders on County Chairmen, our best players being forced to play this City competition thus weakening the county four day game, a rush to renew Sky's deal on it and no one really wants it anyway. Something is not right here and I for one, am smelling a large rat.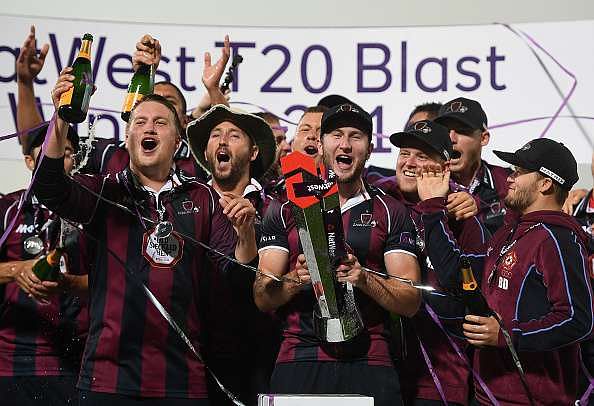 Northants...T20 Blast winners

Firstly, if the city competition comes in what is going to happen to the NatWest T20 Blast? Will it become like the League Cup in football? Or the LDV Vans or Johnstone's Paint Trophy? Northamptonshire winning on Saturday made neutrals sit up and smile. I personally think that T20 cricket in this country is improving year on year and the full houses at Somerset, Essex and a few others are a testimony to that. 28,000 packed into Lord's to watch Middlesex beat Surrey; traditional rivals with history.
Then you have the fact that the best players will be drafted into this City competition. Will that do the county four day game any good? We have seen the impact on club rugby in Wales when the franchise system kicked in. Compare that to club rugby in England, where they kept the club based system with traditional teams and hotbeds of support in places such as Gloucester or Leicester. Bath v Gloucester certainly stirs the passions due to years of history and memories.
Root...a Blade
Then you have the counties who will be split. Joe Root has already gone on record saying he doesn't want to play for something with the name Leeds in, due to his Sheffield United roots (pardon the pun). Root may have been talking tongue in cheek when he said it but it raises a moot point. Lancashire supporting Liverpool fans following Manchester? Yeah right. It's manufactured crap. I certainly don't care about artificial clubs and the majority of cricket fans don't either. I want Middlesex v Surrey, Gloucestershire v Somerset, Lancashire v Yorkshire.
So why the rush to get this through so quickly? Why gag the chairmen of the counties and have such secrecy? Why is there such a rush to get Sky's deal extended? The success of the Big Bash in Australia is down to the fact that it is on terrestrial television. The game is accessible to all and not just those who can afford a satellite dish. It has been well marketed but the Aussie administrators took a long term view and not just the one with the biggest bucks on offer in the short term. They have been rewarded handsomely for their bravery.
Certain counties are being offered up to a million pounds to sign their futures away and to get the City T20 pushed through. It tends to be the ones who are in trouble who are supporting this myopic view. Put lobster thermidor in front of a starving man and he won't turn it away. The ECB could be hatching the lobsters for the future though so that these counties can eat for years. Not just one quick meal to remove the pain of hunger but sustainable futures.
The erm, carrot...
Why the rush? It stinks. Money and television rights are at the heart of this and we are being conned. The good of the game is not being considered, just a quick buck to be made and the English public will be paying for years. Without a full process how can we be sure that we aren't signing away the golden goose of our beloved sport? Who even wants this new competition? People with a vested interest in making something out of it.
If you love county cricket, like I do, you'll not want this deal rushed through like this.