And so there are three sides battling it out. Yorkshire, Middlesex and Somerset - or in alcohol terms a pint of bitter, a lager or a cider. The Specsavers County Championship is going to give us the most exciting finish for years and there are no doubt many more twists and turns in the seven days still to play. Here we look at the potential pitfalls that all three face.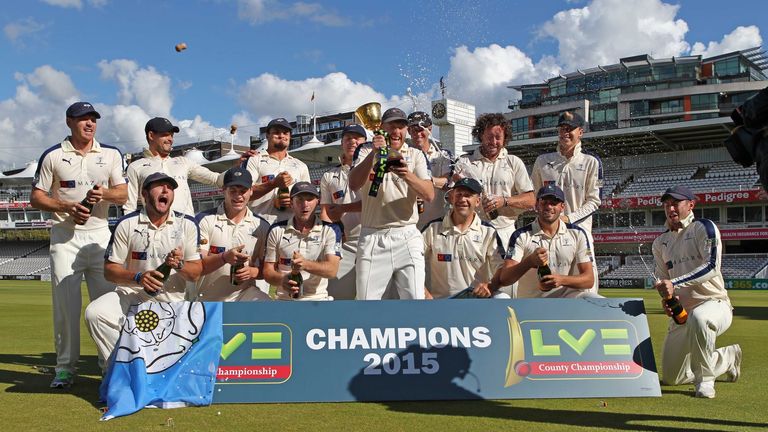 Yorkshire lift title at Lord's in 2015

If you went into work yesterday and started discussing the merits of all three counties and were given a blank, confused look by your work colleagues, then The Middle Stump advises you to resign immediately. No one needs that kind of negativity in their life. This has been all consuming. Would Middlesex bring home the prize that has eluded them for 23 years? Would Yorkshire make it three in a row and give Dizzy the fitting sort of send off he deserves? Or would Somerset win it for the first time having come from nowhere?
Let's look at Yorkshire first - a poor day yesterday had their Twitter feed in meltdown but even if they get no points out of this game, should Lancashire draw with Middlesex they are not out of the equation by any means. Their top order hasn't been great and Bresnan, Hodd and even Brooks have pulled them out of a hole on many an occasion this season. Some of the shots against Somerset yesterday were poor but they are the holders and have only lost at Headingley once under the Jason Gillespie reign; and that was in his first match.
Brooks...strike bowler
Their bowling remains a handful and Brooks and Sidebottom can make the ball talk. Brooks yet again looks on target for 60 Championship wickets and when you consider he has been injured in mid season, that is some feat. Yorkshire are not out of this race despite what happens in the game against Somerset and despite what some of their fans might think on Twitter. Missing Root and Bairstow is a huge blow but they are an outstanding side with depth a plenty and should never be written off.
Somerset have come from nowhere. A few weeks ago they were battling relegation which goes to show how tight this campaign has been. Taunton has had an August as dry as Gandhi's flip flop and home grown Jack Leach and now Dom Bess have taken full advantage of the turning wickets. Matt Maynard is an outstanding coach, prepared to back local talent and their team spirit and togetherness are a vital part of their armoury. They have Nottinghamshire to play last game of the season and Taunton will be jam packed. Notts are already relegated but in my opinion there are worse sides in Division One. Imran Tahir and Samit Patel will also love a turning wicket. Rogers and Trescothick with over 50,000 first class runs between them could hold the key and don't forget the nuggety Peter Trego either. Don't discount a few renditions of Blackbird being sung next week.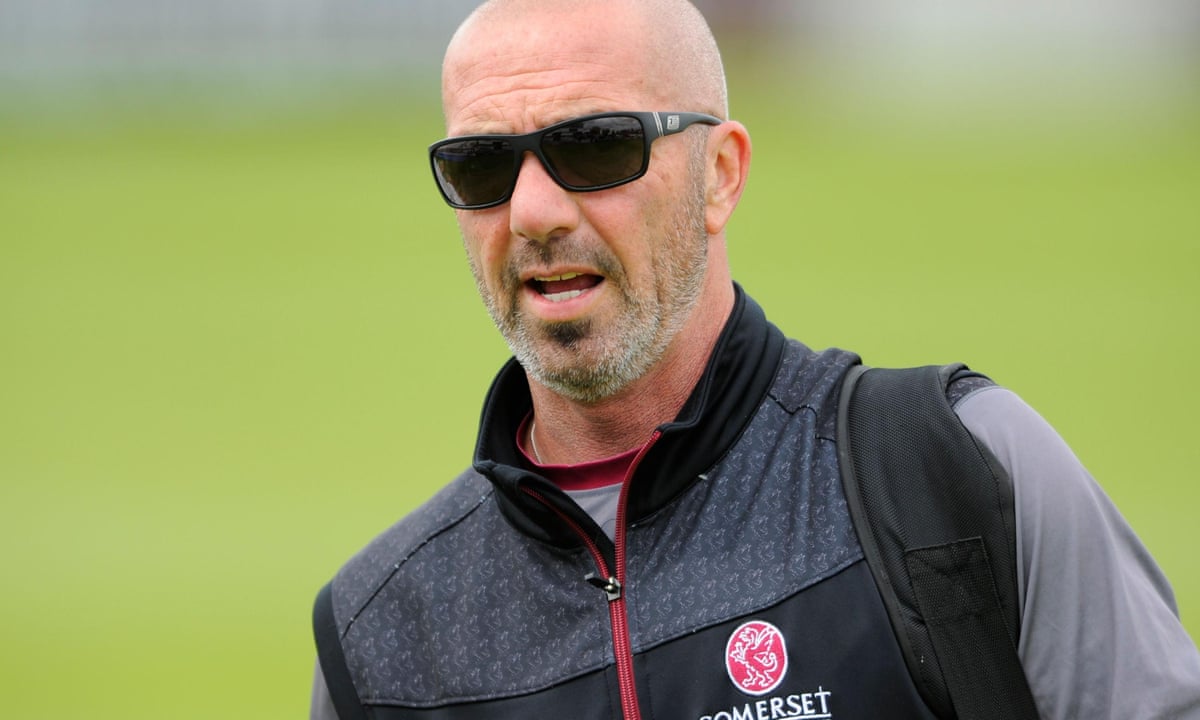 Maynard...top coach
Middlesex have been outstanding all year. There are no heroes, just guys who play for each other and even if they don't win the league, they have made the fans proud of the side again. Gubbins, Robson, Compton and Malan have all had great years with the bat but the one for me who has been outstanding is John Simpson. Simmo's match winning knock at Taunton in July could well be Championship defining, although his fifty under pressure last week at Trent Bridge took some balls too. Their talisman, Tim Murtagh is missing for the Yorkshire game at Lord's next week on international duty. RoJo and Finny will be the key in this crunch game which should bring a huge crowd to Headquarters. I will definitely be there. If Middlesex beat Lancashire this week it could be virtually all over but I expect a high scoring draw. Ollie Rayner with nearly 50 wickets at 21 apiece has had a top year and may well find his winter spent in Delhi and Dhaka, as opposed to Docklands and Dalston. Middlesex bat all the way down the order and have been an excellent side all season. Let's hope that the bland pitches at Lord's and the amount of rain in early season doesn't come back to haunt them.
So the long and short of it, is that still I haven't got a bloody clue where the Champo will end up. My heart says Middlesex, as does my head but cricket is a strange game and there may well be some final stings in the tail of this season.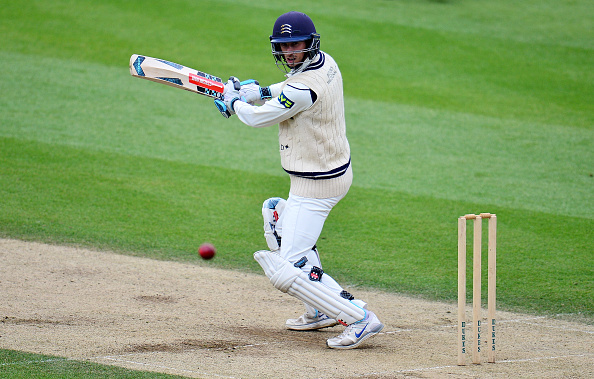 Simpson...match winner
Now just imagine if this wonderful finale was shown on BBC highlights in the evening? That would really get the next generation involved.One can only hope...
Whoever wins, English cricket has produced a brilliant season and the County Championship remains one of the best events in sport. Young English talent being showcased in all three counties has been on offer and for me, cricket is the winner.
Proper Cricket, as the hashtag goes.