So the omens aren't good are they? England play the turning ball about as well as Ben Stokes plays the stradivarius and everyone thinks we are going to lose 5-0. Me personally? Well, as I tweeted yesterday, this has got Five O written all over it as much as if Steve McGarrett jumped out shouting "Book him Danno". So how do we stop it happening? Well we need to change and we most definitely need some Lucknow. What do England need to do to stop a whitewash? Here are some tips to succeed in the subcontinent...
This could be a Hawaii...

Cook and Root
The skipper and his apprentice are our two best batsmen by a long way. Cook needs to bat for four sessions in at least one Test so that the rest of the side can bat around him. As for Root, he is world class and beautiful to watch when he is in his pomp. However, he has to start 'going big'. 50's and 60's aren't good enough and I'd like to see him start getting big hundreds. He most definitely has the talent.
Smothering Spin
We have to get forward and cover the turning ball. Root likes to play from deeper within the crease than Ron Jeremy and a couple of times in Bangladesh I had my heart in my mouth as he went on the back foot to spin. All it needs is inconsistent bounce and he is in more trouble than if he drank water from a Patna puddle. Smother the turn.
Expect to see this over the next few weeks

Go Negative
There is nothing wrong in going negative in the subcontinent. I know England have guys who like to take the game to the opposition but sometimes nothing happens for two days. Games here are won on days four and five and England need to stay in the game to take advantage. Nasser was a fan of this tactic using Giles to go over the wicket at Tendulkar pitching the ball outside his leg stump, whilst India went 1-0 up in 81-82 and then produced featherbeds so all the other games were drawn. It was almost enough to send the Nawab of Pataudi's glass eye to sleep.
Taking Opportunities
We cannot afford to drop catches in India. Bairstow is turning into an outstanding batsman but he can't drop chances standing up. If he does, it could cost a lot of runs over here. England's catching hasn't been great recently and we have spilled more in the slips over the last year than a pisshead with the DT's clutching his first pint of the day. We can't afford such generosity.
Our Spinners
Moeen Ali has been improving so much that the city where the 3rd Test will be played has been named after him. He needs to be consistent, although it will be interesting to see who out of Rashid, Ansari or Batty are picked alongside him. We cannot bowl two bad balls an over as we did in Bangladesh as Kohli and Co can play spin with their eyes shut. Consistency is the key and expect these guys to get through a lot of overs.
Mohali

The New Ball
Wickets with the new cherry could be vital. A couple early on, get the spinners on to keep it tight and then get Stokes and Broad to come back and reverse it. That is the only way I can see us competing in India. Surfaces are likely to be more abrasive than Jose Mourinho with out of form players, so it will reverse around the 40 over mark.
Sweep
If we overuse the sweep shot we are in trouble. Sweep occasionally but footwork is the key to playing spin, especially with the DRS. How many England wickets will be lost reverse sweeping in the series? I'll spread on 4-6. Unlike Matthew Corbett's career, we cannot rely purely on the sweep.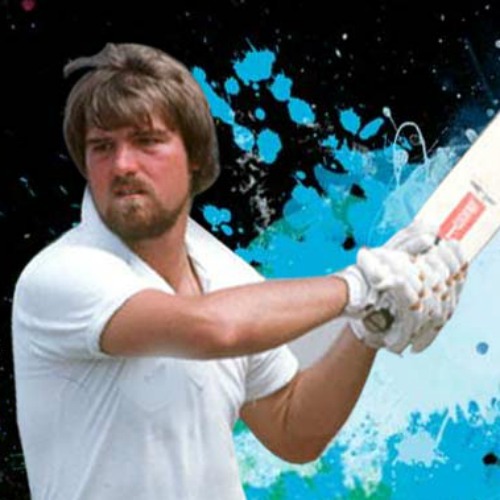 Gatt after his prawns

Fitness
Heat is the one thing that they will have to combat and expect Ben Stokes to cultivate the odd freckle on this tour. Chennai will be unbearable and the Aussie Dean Jones had a near death experience here as he got a double hundred in 1987. I don't know much about Visakhapatnam, although I'd recommend other credit cards with a better APR. Don't order the prawns as Gatt and Gooch did in 1993, as it played havoc with Gatt's BMI. The schedule is a shocker and if we start to lose, things could unravel pretty quickly as the last tour to Australia showed.
India
They have a few guys out with injuries and if it goes wrong for them they will be under pressure. On the last tour, Cook, Pietersen and Co were outstanding and the crowd and the Indian public have been known to turn on the team. If we can keep the first couple tight, then you never know.
So all in all, this is how we do it. Easier said than done though on a pitch that is spitting like El Hadji Diouf and Ashwin, Mishra and Jadeja bowling with a load of men around the bat. Cricket can be a funny game at times though.