England have lost the series. It's 3-0 at present and soon to be 4-0. Stranger things have happened but I am expecting as much out of Chennai as Stevie Wonder's eye. Visionary? Not if you are an England selector. This tour has been a shambles from the moment that the party was picked. The Lions aren't much better to be honest and I get emails and tweets on a daily basis that certain counties' players are overlooked. The authors may well have a point. The County Championship is sponsored by Specsavers; apt, as there has been some myopic thinking on this tour. If the selectors aren't doing their job then is it time for them to go?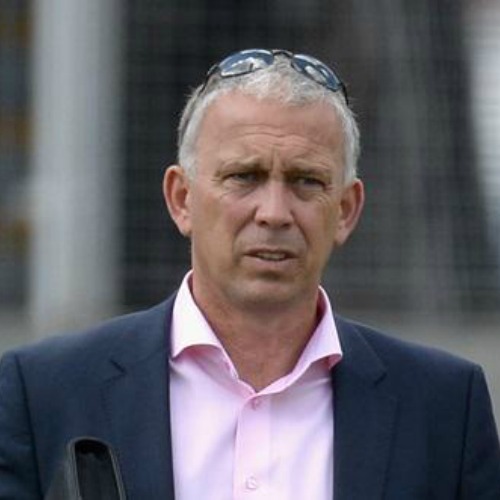 Whitaker...under pressure

Generally when you lose a series it is down to the captain or coach. Yes, Cook has let things drift a little in the field and you could say that leading the team has affected his form recently. Bayliss hasn't been the success that I thought he would be either. For a coach in the Duncan Fletcher mould who prides his team on fantastic fielding, we spill more than an alcoholic with the DT's. The view of many of us however is that we haven't got our best team on the pitch. And that is down to the selectors.
There seems to be this obsession with those who can hold a bat. These people are getting picked over those with specialist skills. Thank god this trend wasn't
en vogue
in previous eras or the likes of Derek Underwood, Phil Tufnell, Bob Willis and even Bob Taylor wouldn't have got near the England side.
In the spin bowling category two twirlers were the reason behind their team's success in 2016 in the County Championship. Ollie Rayner's wickets in July, August and September were an integral part of why Middlesex won the league. Jack Leach nearly snatched it for Somerset on pitches that had Taunton nicknamed 'Ciderabad' due to it resembling a sub continental wicket during the dry end of summer. Yet neither have featured in Bangladesh or India. Why? The school of thought on Twitter that Leach can only play on turning wickets is ridiculous. Well unless my vision has resembled that of the selectors, I don't see many quick ones like Perth or green tops like Durham, out in India.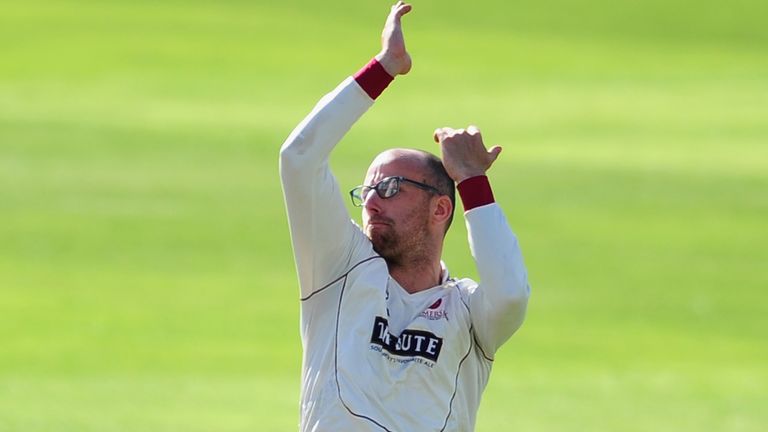 Leach...a mystery?
The fact that Ansari, Ali, Rashid, Batty and now Dawson are ahead of either of them in the pecking order is indicative of muddled thinking. This means that according to the current selectors that they are only the 6th and 7th best spinners in the country. Do me a favour. Leach should have been nearer Chennai than Chard. A Passage to India? Rayner might get the E.M. Forster novel for Christmas.
The opening batsmen to go alongside Cook has been the only success of this tour. We have found two in Jennings and Hameed who could do the job in the future. I stress
could
though because Robson and Lyth both had promising starts. Anyone who watches county cricket will know that the likes of Jennings and Hameed will score runs because they have done it opening in Division One. Throw the names of Gubbins, Stoneman and Lees in there and you will see who are the dominant batsmen who do this job, although you could argue a case for Robson and Lyth here too. Tom Westley is another and it will be interesting to see how he copes with the significant jump up to Division One.
So who decided to give Duckett a go at opening? Who looked at the technique of exposing your stumps and thought, "Hmmm I'm sure he can protect the middle order better than those mentioned above?" Look at the averages in Division Two, where Duckett plies his trade and tell me where the spinners are in that division? Yet he was picked to tour India, which is a tough gig for even an experienced opener like Alastair Cook. I just hope the selectors haven't ruined Duckett because he is a promising player, one that could be fine tuned a little and become a good batsman. I just wish that they had picked a run machine from Division One to do such a tough job.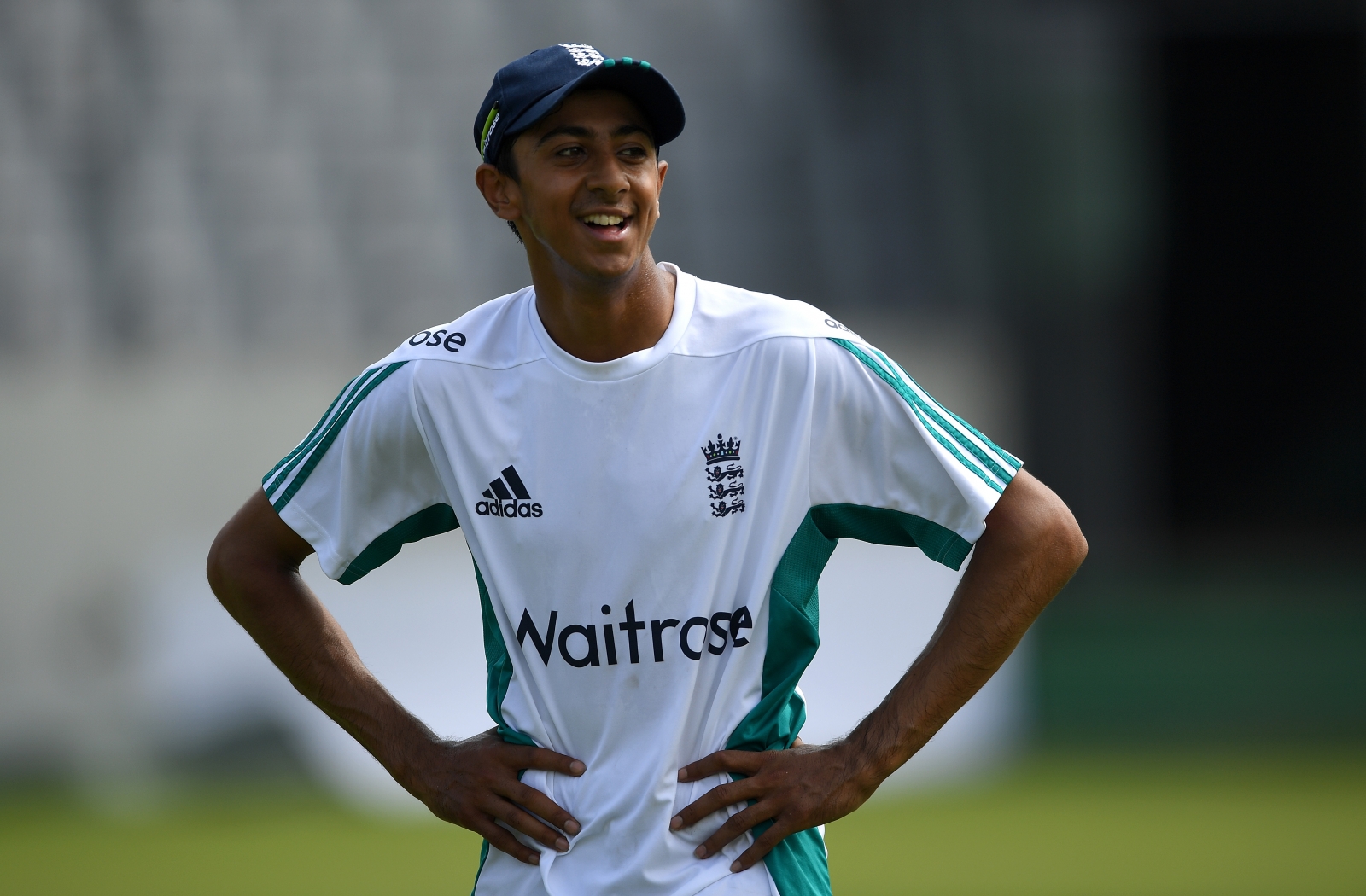 Hameed...a success story
Then you have the upper middle order. How we were crying out for a Graham Thorpe or a Kevin Pietersen in Mumbai? Why are there not specialists in that role being picked? Dawid Malan at Middlesex plays spin well and what has James Hildreth at Somerset done wrong? Joe Root was doing fine at number four and he is being asked to go to three because we lack specialists. Bits and Pieces may have been a song by The Dave Clarke Five - England could do with a long term specialist at five.
Gary Ballance scored runs at six for Yorkshire. Moeen Ali bats three for Worcestershire. Where do they bat for England? Anywhere but where they do for their counties.
Talk of a southern bias when it comes to players getting picked is another subject I see bandied about on Twitter from those north of Watford Gap. I don't see many Somerset or Middlesex players in this team despite them coming first and second in Division One. And don't even get me started on John Simpson, the best gloveman in the country who averaged 45 for the champions, not even being in a Lions side!
"Reckon Ollie Rayner can bat at three, Al?"
To me, it is obvious that the selectors aren't doing their job. Bayliss plainly knows nothing about Division One, which is the breeding ground for our Test side. The County Championship whether it is sponsored by Liverpool Victoria, Specsavers or even Schweppes is a wonderful competition and the system isn't broken. Bayliss and the skipper, whether that is Root or Cook, have to be part of the selection process and that means Bayliss watching the pinnacle of our domestic game.
Thrashing the tourists in May on a green top when Jimmy hoops it around corners won't win us the Ashes next year. We need a settled side with specialists in position, not to cram the side with bits and pieces players.
If we don't, then the selection policy or the selectors have to be changed.