A good game is a quick game, so the saying goes. This was a wham, bam, thank you ma'am. It was a quickie, after the foreplay of rain washing out the first day. This one was over before St John's Wood resident, Vanessa Feltz had even warmed up her vocal chords. England steam rollered the shocking Indian batting as they took a 2-0 lead in the series. It makes a series win for the visitors as likely as Thomas Markle being invited for Christmas dinner at Sandringham this year. This was a review of the Lord's Test...
HQ

There have been many duos that have arrived from North London. Compton and Edrich, Emburey and Edmonds, Chas n Dave to name but a few. However, as much as no one wishes to hear the crooners tinkle the ivories with 'Gertcha', no visiting side wishes to see is Jimmy Anderson and cloud cover at a ground, where he now has over one hundred Test wickets. With more swing than an episode of Love Island, it wasn't long before the Indian top order were in trouble. All of them bar Pujara who was run out needlessly, by Ollie Pope on debut. More red mist than papal smoke for the Indian batsman known in Yorkshire as Steve.
Jimmy was like a cat with a mouse. Not sure if it was booming away or hooping in, the Indian batting went way too hard at the ball often dangling the bat and giving the English cordon some much needed practice. They still managed to shell a few though and Rashid didn't even pick up a dolly. Watching him trying to pick up a leading edge with ten England fielders calling him was akin to watching Peters and Lee looking for the stage door. When Jimmy was finished, Sam Curran bent one back a long way before Chris Woakes on his return to the side sorted Kohli out trying to work an outswinger to leg, before the Warwickshire man gave a jig of delight. A Solihull Samba from the Brummie Bolero.
No, no, no, no...
England batted and got off to a better start thanks to some dire garbage served up from the Indian openers. Cook and Jennings soon departed, followed by a tense Root. This was Root's first Test against India that he hasn't scored a fifty in an innings. Pope came in and his second ball was crossing the boundary rope before a beautiful partnership allow England to tighten their grip of this game. Bairstow, pugnacious and gritty, along with the man who loves Lord's, Chris Woakes played beautifully. Jonny was out for 90 but Woakes was superb for his 120. Some of his cover drives were breathtaking but it was his defence which really stood out. Hopefully the defence was matched by the man he replaced in the side down the M4 at Bristol Crown Court,
When India batted after a conservative declaration, Jimmy again went through the top order. Broad had one of those spells and Woakes wrapped it up when Ishant, like one of the Borgias, was finished off around the corner by Pope.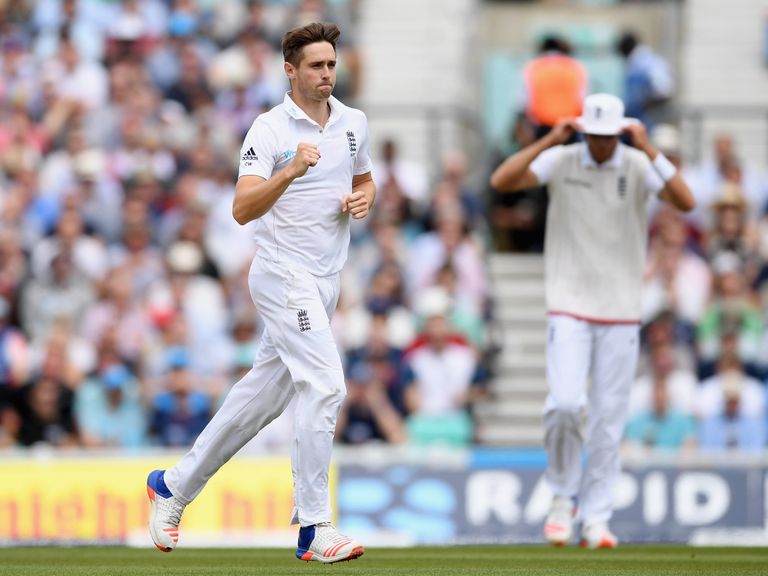 The Barr Beacon Botham
India were shocking and have been since calling off the last day of a warm up game versus Essex before the first test. I know they are number one in the world on the strength of their form in India but away from home they were dire. Their top order haven't got a clue how to play swing bowling judging by their four innings so far, Kohli apart. All of them go way too hard at the ball on seaming pitches offering catching practice. They don't even know which way it will swing some of the time judging by the gates left. Make no mistake, England have some similar batsmen who play shorter form cricket on flat decks, where little movement of the white ball correlates with that of their feet. Hitting through the line on these wickets is easy but red ball cricket when the ball is doing a bit requires patience and skill. If Kohli has a back problem, they are looking at a no deal Brexit i.e they're fucked.
I expect a far closer game up in Nottingham. India need to sort out their top order. And sharpish.