So it's the end of an era then? Alastair, not Alistair or Alisdair as I have seen written recently, Cook this week announced that this Test at the Oval would be his last for England. Just as he dispatched a leg stump half volley, or nailed a short, wide one through point, his timing was perfect. He leaves us as our country's highest run scorer, our record Test capped player and a place in the heart of all cricket fans. We'll still see him, playing for his beloved Essex, where he came through club cricket at Maldon CC but we won't see him as an ever present Three Lions wearing legend, serving his country by dodging the bullets of the quicks, like a modern day Nelson. As Lord Nelson said, "England expects that every man will do his duty". Cook has certainly done his...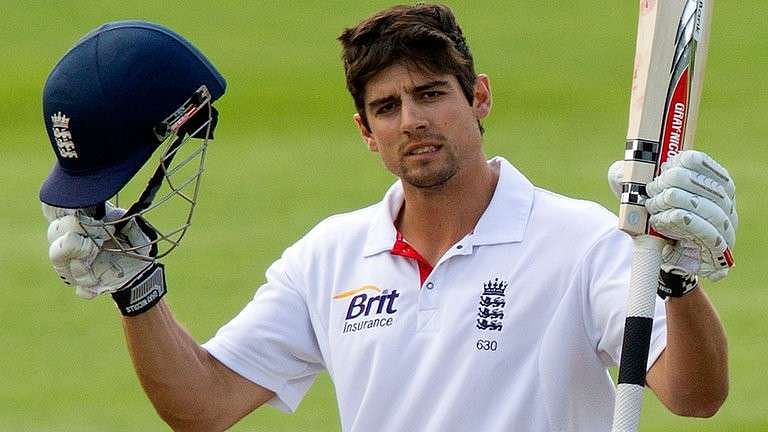 The Chef

Cook is a modern day cricketer with an old school image. Safe, secure, the housewives favourite, his days on the farm have been his way of switching off from the high octane world of opening the batting against the quickest bowlers in the world. If you think of Essex as a county that gives us the Ford Capri, with brash youngsters revving the engines on Southend sea front, Cook is the antithesis of the county stereotype. He shunned T20, for Alastair it was Test match cricket - the ultimate competition of our beautiful game. He scored his runs in an unfussy, unflustered manner; a quiet accumulator. In a world where our sports stars can be on the front and back pages of our tabloids simultaneously, it is a credit to his management at Paragon as to the way he has been handled.
His manager Mike Martin said this week,
"

We have been proud to manage Cooky exclusively for more than 12 years, during which time we have watched him build a truly extraordinary career as batsman and captain.
Watching such a great guy – and friend – break record after record to become the highest Test run scorer of all time for England, and all done as an opening batsman, has been fantastic to see.
Naturally, we wish he and Alice the very best, as they spend some valuable time with the family. I can't wait to see what the future has in store for him – let's see what happens next…"
Cook might be the most reluctant of Essex boys but there is a quality about batsmen from that county which has inner drive and an ability to grind out runs in the toughest of situations. From J.W.H.T. Douglas to Trevor "Barnacle" Bailey, Nasser Hussain, the Essex man has got the best out of their cricketing ability. No wonder Cook said there was nothing left in the tank. Surely it is a matter of time before another in the Paragon stable in Dan Lawrence, will get his opportunity on the international stage. The next 'gun player' as they say in Essex.
Cook himself said this week, "
After much thought and deliberation over the last few months, I have decided to announce my retirement from international cricket at the end of this Test series against India.
Although it is a sad day, I can do so with a big smile on my face knowing I have given everything and there is nothing left in the tank. I have achieved more than I could have ever imagined and feel very privileged to have played for such a long time alongside some of the greats of the English game. The thought of not sharing the dressing room again with some of my teammates was the hardest part of my decision, but I know the timing is right.
I have loved cricket my whole life, from playing in the garden as a child, and will never underestimate how special it is to pull on an England shirt. So I know it is the right time to give the next generation of young cricketers their turn to entertain us and feel the immense pride that comes with representing your country.
My family and I have had 12 wonderful years fulfilling my dreams and this could not have been done without them. So I wish to thank my parents and brothers, my wife, Alice, and her family for their quiet, unwavering support behind the scenes. As cricketers, who travel frequently, we often don't realise just how important our families are to our success.
I wish the England team every success in the future, and I will be watching with great excitement."
So we wait and see if Cook can score a perfect twenty in his final innings to give him exactly 12,345 Test runs. We will miss him for sure. People will reminisce about their favourite Cook innings - the double hundreds last year, the Ashes tour under Strauss but for me it was back in 2011 against Pakistan at the ground where he will wind up his career, under the gasometer of the Oval. His place by no means certain, he ground out a brilliant century reaching it after a forward defensive back to the bowler who threw the ball back at him. Not only did it go a good ten feet above Cook's head but also the keeper's, giving him four overthrows to reach his hundred in front of a boisterous South London crowd. It showed guts, steel and the application we have all taken for granted since he made his debut all those years ago.
Cook has held the urn aloft on numerous occasions
That for me, is what Cook is about. Yes he has made over 160 Test appearances, yes he took the Aussies apart scoring 766 runs in 2010-11, yes he has been a member of a victorious Ashes side on four occasions, yes he scored more runs for his country than anyone else, more Test tons, a bloke who has probably broken more records than any Englishman. For me though, is a man who has got the very best out of his ability.
He has been through the tough times too. He skippered the rotten Ashes tour to Australia and was part of the 'Pietersen Process' as it has become known. How much influence he had over this, is still unknown but I should imagine that his hands were tied somewhat by the management of that ill fated tour. He has had periods of fallow form but come through them.
There have been some amusing moments too. His solitary Test wicket, 'strangling' an Indian batsman, Ishant Sharma down the leg side. Being hit in the nether regions whilst fielding at slip, certainly made Joe Root chuckle.
Cook snares Ishant
One thing I do know though is that he will leave a hole when he goes. Make that a crater. There won't be a dry eye in the house when he leaves the field in the second innings and that is a testament to how loved this son of Essex actually is, by all of us in the United Kingdom. A series win wrapped up, let's let our emotions go, be it tomorrow or Monday.
Fittingly for this former St Paul's chorister, his career will end with him going out on a high note.