Here we go again. Happy New Year to you all, may your year be full of joy and if you're a batsman, awash with leg stump half volleys. As usual, we give you the ones to look out for in the coming year. No one we have mentioned before gets a mention and with most of them being born this century, I feel geriatric writing this article, looking at their dates of birth. I was in Baghdad, when this lot were in their dad's bag. Having had successes with the like of Olly Stone, Ethan Bamber and Ollie Pope in recent years, we hope that this year's thoroughbreds will be ones to keep your eye on. Here are the runners and riders for 2019...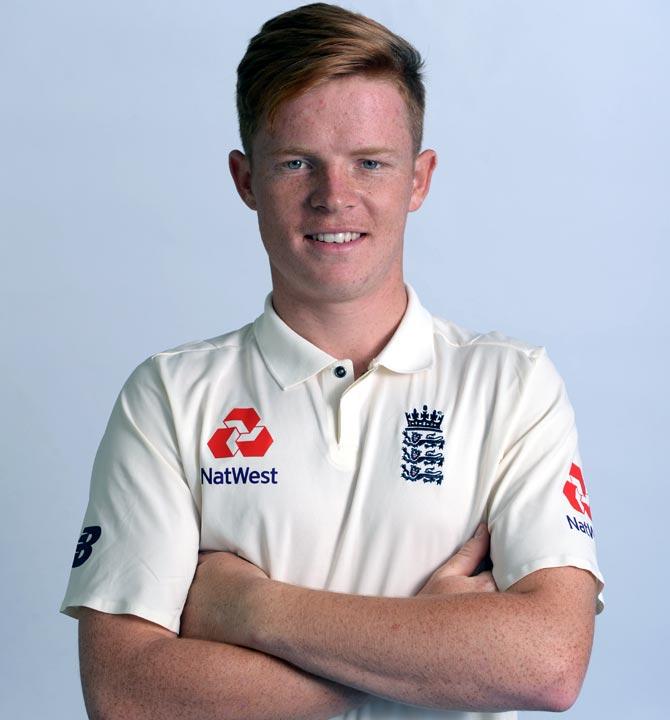 Ollie Pope

Ben Charlesworth - Gloucestershire
Just eighteen years old, this lad was given his debut in 2018 by Gloucestershire and responded with a couple of sparkling seventies in the middle order. A tall, elegant left handed bat, his bowling is worth a mention too. Could this son of Abingdon be the most famous thing to come out of the Oxfordshire town since Radiohead? "I might be wrong" but there will be "no surprises" if he has a fantastic 2019. One to watch out for, he could well pull up (fake plastic) trees.
Jack Haynes - Worcestershire
This lad isn't old enough to buy a legal pint for another month or so, yet is another one to roll off what is becoming a splendid production line by the River Severn. An outstanding hundred at second eleven last year made the Pears fans take notice. With the likes of home grown Dillon Pennington and Josh Tongue already regulars in the first team, only the most tedious Severn bore would fail to get excited about the talent being produced at Worcester. The son of an ex first class cricketer - Gavin Haynes, not Desmond.
Could Ben Charlesworth be the next best thing to come out of Abingdon?
Prem Sisodiya - Glamorgan
Times have been tough by the Taff in recent years but Robert Croft knew a thing or two about spin bowling during his time as coach. Sisodiya is a left arm spinner who can bat and Cardiff has a history of aiding the slow bowlers. Welsh born and bred, Crofty gave him his debut for the county in 2018 down by the sea, at St Helen's. With the likes of Kiran Carlson (another who we mentioned a couple of years ago), it shouldn't be long before Glammy fortunes are on the up, with a host of home grown Welsh players. The fans deserve it.
Alfie Gleadall - Derbyshire
Northern by name, northern by nature, the Chesterfield all rounder offers genuine pace. With Steve Kirby recently named as bowling coach up at Derbyshire under the tutelage of Dave Houghton and John Wright, expect this lad to flourish under someone who knows quite a bit about pace bowling. No mug with the bat either, his technique is far straighter than the spire of the church in his home town. He will no doubt get further opportunities this season and Derbyshire could well be ones to watch as they look to get promoted from Division Two.
Gleadall...a prospect
Ryan Patel - Surrey
Alec Stewart is building a dynasty in South London and whilst the likes of Tom Curran and Ollie Pope are now household names, this lad played his part in their title success. He went through Somerset like a dodgy pint of scrumpy in a game at Guildford in June last year, picking up 6-5 and thus winning a game against the 'Rey's' nearest rivals for the County Championship. A swing bowler, if he can gain the same sort of success as Martin Bicknell did, he will become a legend in SE11.
Tom Banton - Somerset
This lad was schooled at Warwickshire but travelled down the M5 and was rewarded with a county debut last summer. An excellent keeper who can bat, expect him to become a regular this season especially in white ball cricket. Like cider apples falling off the tree, Banton is another youngster who is being produced by an excellent youth system at Somerset. Could well be given more opportunities this year but the question on their West Country lips is, will he be a County Champion? It could be their time.
Potts...one to watch
Matthew Potts - Durham
From the Roker Riviera of Sunderland, this lad was awarded a three year deal recently. At a county who have produced some fine seam bowlers in recent years, Matty Potts is well thought of, being a graduate of the Academy system at Chester-le-Street. Accurate, it unlikely Potts will get panned around the ground. I'll get my coat...