It's nearly here. The Cricket World Cup is about to start on these shores this week and England have a decent chance. Can we go better than our footballers last summer, who like me after 10 pints, couldn't get past a semi? Will it be heartbreak for our lads? Will the tournament song by Dave Stewart come out the day after we get knocked out like in 1999, when Alec Stewart would have made a better fist of it? This is going to be a long, slow tournament with the final on Sunday July 14th, so be prepared for the long haul. Who will be triumphant after a mammoth eleven games? Crack open a Hackney Hopster from those lovely blokes at The London Fields Brewery who have kindly offered to re-hydrate me during the tournament, then read on for the candidates to lift the trophy...
Lord Eoin of NW8...

England - can we do it? My heart says yes but I've only ever seen us win a T20 and the Rugby World Cup and I'm 48 years old! Ranked number one, this is the business end and will define Trevor Bayliss' tenure. All of our eggs have been firmly plonked in the white ball basket and we must deliver. Although you are only one Virat Kohli or Steve Smith knock from going out, I fully expect us to win the thing. Nice kit too, channelling our inner Manchester City in the light blue. Arise Sir Eoin...we hope. Star Man: Jonny Bairstow
Australia - Smith and Warner will be about as popular with English crowds, as a rattle snake in a lucky dip, as Australians say. However, they will score heavily during this tournament and therefore, the Baggy Greens will be in with a chance. As my Aussie friends like to tell me, they've won this thing regularly before and England haven't. If David Warner scores a hundred in the final, it will surely rub all cricket fans up the wrong way? If England don't win it, this mob may well do. Star Man: Steve Smith
Warner...rubbing fans up the wrong way
South Africa - in with a shout. If Imran Tahir takes a wicket on Thursday at The Oval, expect a celebration of him running out of the ground, around the MI5 building in Vauxhall before returning to his team mates. Imran is not the only De Kock in the side though and runs should come from Quinton. Well led by Faf Du Plessis, they've got a chance but an ageing side know this could be their last one together. Star Man : Hashim Amla
West Indies - the modern day Pakistan, they have been the surprise package in numerous tournaments in recent years. Chris Gayle, the World Boss, the Universe Boss, the Solar System Boss as he self proclaims will erm, try and boss it from the word go. Andre Russell could be a star and any side with Shai Hope in it, has some hope. Worth an each way punt. Star Man: Chris Gayle
New Zealand - Another outfit who will go under the radar and in with a very big chance. Well drilled, the batsmen led by Kane Williamson and Ross Taylor will score runs and Trent Boult and Tim Southee will exploit conditions, especially on cloudy days. A top fielding unit, they are together and will have a chance. Have the poshest named bloke in the tournament in Colin de Grandhomme.Write them off at your peril. Star Man: Trent Boult
Imam...the Pakistani Harry Potter
Pakistan - spanked 4-0 by England in the recent warm up series, lost to Afghanistan, so have a decent chance then, if previous Pakistani form is taken into account. Babar Azam looks a class act, Imam opening might look like Harry Potter but he can put a spell on the opening bowlers and Hasnain, the youngster is rapid. They'll either be awful or they will win it - no in between. Star Man: Babar Azam
Sri Lanka - might please Seventies Abba or Brotherhood of Man aficionados with a Fernando and an Angelo in their ranks but with the winner taking it all, don't expect to see them progress too far. Too many players have retired in recent years and Malinga and Mathews are probably in their last major tournament. As much as I love the people from this little island, they won't be raiding the Kandy jar. Star Man: Kusal Mendis
India - always in with a chance. Any side with Virat Kohl in its ranks can win games from almost any situation. It all depends on how many runs they are chasing. Yadav foxed our batsmen here last summer and Bumrah might not be easy on the eye but he can bowl. Rohit Sharma is a dangerous customer too. India could easily win this tournament. Expect them to be very well supported too and the Bharat Army will keep us well entertained. They may even make Shikhar Dhawan dance in the final at Lord's. Star Man: Jasprit Bumrah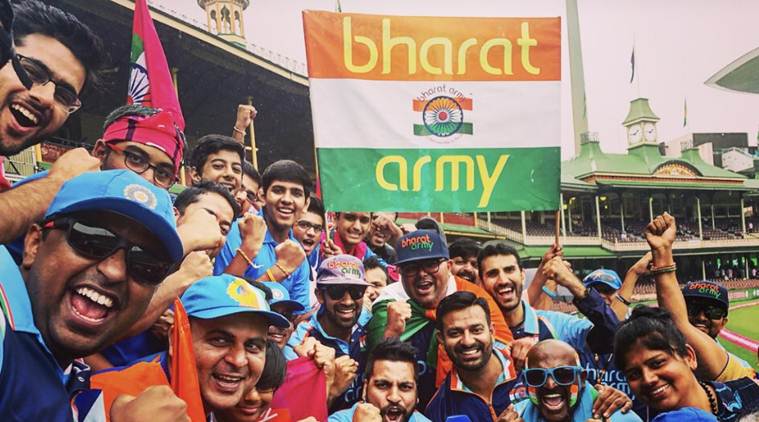 Coming to a ground near you...
Afghanistan - probably having their own little battle with Sri Lanka and Bangladesh to see who can avoid the wooden spoon but they have some decent players. Look out for the leg spin and googlies of Rashid Khan who despite being around for years is still only twenty. He, along with keeper Shahzad who gives it a slap at the top of the order are the main men. In with a chance? Nah, anyone who thinks so, is talking Kabul. I'll get my coat...Star Man: Rashid Khan
Bangladesh - much improved and far better in white ball cricket than with the red cherry. Shakib Al Hasan and Tamim Iqbal are both well suited to this format and they did win a recent tri-series against the West Indians and Ireland. Might cause a surprise but won't win it. Star Man: Mashrafe Mortaza
Bring it on...
Hackney Hopster...The Middle Stump beer of the World Cup