Many an Englishmen has come across a cape. Many have had the Horn, some remember watching Geoff on the World's Strongest Man, but it was to the Eastern Cape that they ventured on their pilgrimage, to the city of Port Elizabeth. Queen Elizabeth may have lost a ginger member of her family from his national duties this week but if England lost Ben Stokes, our ginger talisman, then the country would really have something to worry about. Never mind the Duke of Sussex, our Duke of Cumberland can keep his HRH (Hits Reasonably Hard). With England grabbing their Edward Woodward (the Equaliser) at Cape Town, the series was beautifully poised as they ventured to the Windy City. Would the flag of St. Geroge fly proudly at St. George's Park? Who would go 2-1 up? Or would it be a draw on what is traditionally a flat deck? This is a review of the Test...
St George's Park, PE

Mark Wood came in. Jofra had a problem with his Spanish Archer - El Bow - I'll get my coat. England won the toss yet again and batted on a surface that was about as quick as the IQ of your average Love Island contestant. Something bizarre happened on the first morning, in that England didn't lose a wicket. The first time since the days of Strauss and Cook, apparently. Crawley and Sibley both got in and got out, before Denly, more Bore War than Boer War on this South African tour, got his needle stuck on the record before departing. The first day was that sort of day - it could have put the Nawab of Pataudi's glass eye to sleep. At a venue which was the home to greats for a while like Eddie Barlow, a slow wicket that wasn't easy to score on, was about as interesting as Ken Barlow.
Root came in and was dismissed. Controversy reigned as a youngster was on his knees in front of him, screaming obscenities at a member of the English establishment after finishing him off, and no, we aren't having another cheap gag at Prince Andrew's expense. Rabada will miss the Test in Johannesburg for his accumulation of demerit points. Now, I'm all for a bit of spice in the game. I like a bit of needle as it adds to the theatre which underpins this beautiful game and no one wants to see a bowler banned, especially for a country who have lost their best players to the weakness of the SA Rand. However, Kagiso knew he was on ice thinner than Lena Zavaroni's waistline having been found guilty on two previous occasions. Players know the score with points accumulation and Rabada knew the drill.
The first day would have sent Ken to sleep
Enter our two gingers. Firstly Pope. I read a lot of stuff on Twitter from our erudite chums Sarf of the River, about how good such and such a player is. You could say that they kiss his papal ring? The comments need to be taken with a pinch of salt at times but having watched Pope, the Surrey Strutters are spot on. There is something of Ian Bell about him and in Warwickshire, the batsman is revered, so much so that at Edgbaston they are thinking of renaming the pavilion, the Ian Bell End. Pope Oliver took divine fours off consecutive balls at one point and is a joy to watch. His hundred was thoroughly deserved.
The Duke of Cumberland kept him company. His 120 was watchful at times before opening up his freckled shoulders. Curran weighed in with a cheeky forty before Wood dispatched a couple towards East London. That is East London as in where West Ham play, one of them was so big. Maharaj bowled a mammoth 58 overs on a pitch that was already signs of being conducive to turn. Root, after a false declaration, finally called it a day on 499.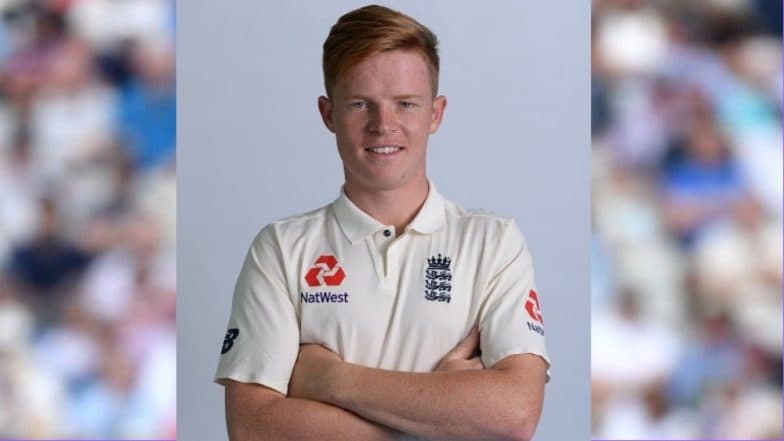 Pope...prayers were answered
South Africa batted and Wood steamed in. Bess bowled well and picked up the first five, yet with rain in the air and the slow start on Day One, the draw was the favourite in my eyes. It was on the third day that things went England's way. A few brainless shots from the Saffa batting meant that their last four wickets went down for one run. 5-51 were the excellent figures for Jack Brooks' landlord with Broad picking up 3-30. South Africa had to follow on.
Yet again Wood steamed in. There is a town in Wood's native North East called Seaham - I'm not sure Elgar did see 'em too well as he lost one of his poles to pure Ashington Acceleration. Zubayr Hamza also struggled as he has done all series. Abu Hamza might have done a better job at three and is certainly better on the hook. It was spin that was going to win this though; enter the skipper.
"Your rent's due, Jack"
Root has had a decent series. His captaincy has been far better here than it has been during his career and he seems to be getting results out of this young England team. A big score with the bat in Jo'burg would cap a good series for him. His field placings were better and he seems to be able to think on his feet and go on to the attack quicker. His bowling here was excellent and the Saffas didn't have a plan for his off spin from around the wicket. It was all going well until Maharaj deposited him numerous times into the Indian Ocean, ruining his figures. Yorkshiremen don't like expense. Despite the hard hitting of the South African spinner, when he was finally dismissed for a windy 71, England had won this Test match by an innings and 53 runs.
So onto Jo'burg we go for the finale. Can South Africa win and make the score, the name of the famous Bishop Desmond from this beautiful land? If they don't, the clamour will rise for Faf to lose his job. I'm not sure who would replace him though.
This young England team, march on.