These are unprecedented times. I realise that there are things way more important than cricket in this world - the death toll in Italy going over the 2000 mark is desperately sad and cricket isn't even on a par with the loss of human life. However, this is a cricket site and I write on cricket. The pandemic that is sweeping the globe looks like it might send a few cricket clubs to the wall. The ECB will have its promise to invest in grass roots cricket severely tested should the impact of this virus be as debilitating and long lasting as the experts think. Read on for where we see problems lying ahead for amateur sports clubs this summer.
A summer's day...

Cricket leagues across the UK are watching and waiting for advice to appear out of Sport England or the ECB. So far, none has been forthcoming. When strong leadership has been required, the captain has seen the opposition rack up a big score and is hiding away at fine leg. Nothing yet has been decided and a watch and wait approach on a day by day basis seems to be the option that is being taken.
There is a chance that leagues might be postponed for the whole season, or at least part of a season. The County Championship looks like it might miss a chunk of the early season games and club cricket may well follow. If leagues got cancelled this summer and the advice was not to play recreational cricket, then it would send some clubs bankrupt.
So let's look at the financial impact.
Firstly, say your club runs four sides. I've worked out the following of there being 32 adults and 12 under eighteens, which would probably be the average amount in most clubs. The weekly match fee alone say if we are looking at £10 and £5 (yes I know it is more in certain parts of the UK) is £380. Multiply this by 18 (the amount of games in a cricket season) and you are looking at £6,840. Again this is more if you take into account Sunday and midweek cricket.
If people aren't playing cricket then the annual membership won't be paid either. Say this is an average of £100 for adults (I haven't counted juniors as they will be covered below) then 32 x £100 is another £3,200.
Junior Cricket...a money spinner
Then you have colt's cricket. My club runs ninety odd youngsters, who are a combination of normal junior memberships and All Stars. Let's take the average club figure as 60, all paying £60 subs, which is a conservative amount in London. There is another £3,600.
On top of this amount you have the summer camps - a week where little Johnny or little Katie can go and be the responsibility of the cricket club for six hours a day, instead of the parent. These are a good money spinner for the cricket club and should 30 of your little cherubs sign up for this at £30 a day, or £150 a week, your club would be looking at £4,500. Naturally there are costs where you have to pay coaches, pitch hire and coaching badges out of this but you should still be looking at £3,500 profit.
Then there is the bar. Friday night colt's games are the backdrop to parents unwinding with a glass of wine or a pint in the sun, at the end of a week. I would say most cricket clubs have average bar profits of £5,000 a year. It may be slightly higher in some clubs depending on your attitude towards post match hospitality.
So financially you are looking at;
Match Fees - £6,840
Annual Subs - £3,200
Junior Subs - £3,600
Summer Camp - £3,500
Bar - £5,000
This is a grand total of £22,140.
With rent and various overheads still to pay, cricket clubs are looking at being severely tested this summer. The impact of the loss to a cricket club in the community will stretch across generations. The elderly who like to watch a bit on a Saturday, to the youngsters who spend their lives playing sport and staying out of trouble, are all members of these fine establishments that stretch across the UK. Cricket clubs are the bedrock of their communities in certain parts of the UK and their loss cannot be under estimated. Many of these clubs have been around for over a hundred years, some longer.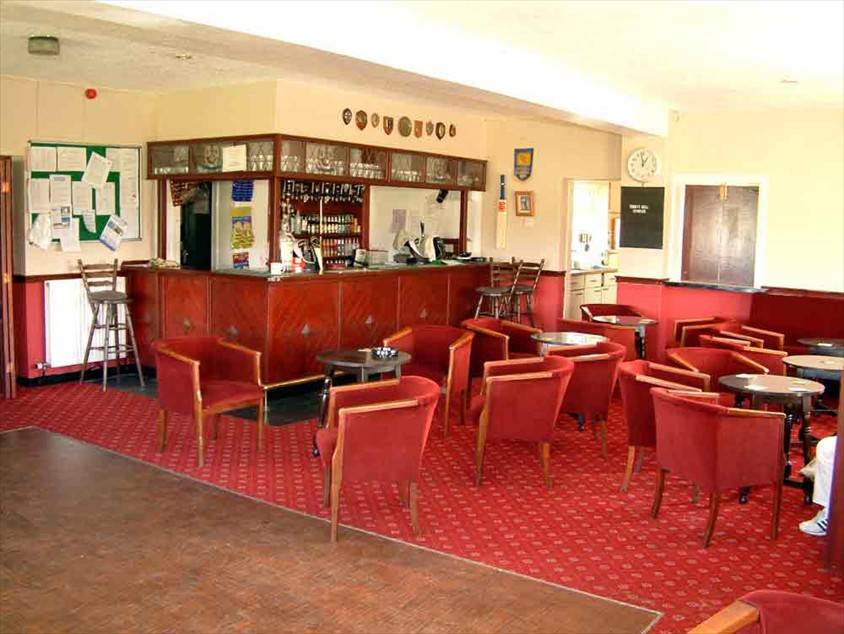 Cricket club bars will be deserted...
The ECB have made statements saying they will invest in grass roots cricket. Their attitude to the amount that gets invested into schemes such as the Hundred, compared to clubs will be interesting to see, as the next generation who will watch the sport might be unable to play the game in their village from now on. If the clubs go, then there will be no one around to watch their beloved Hundred on television, meaning that the asking price for rights will go down.
The future is worrying for a number of clubs.