Today is the first day that I have struggled with this lockdown. I am desperately missing real cricket. I've had enough of virtual cricket on social media or these Quentin Quarantino style directors with Tik Tok videos, that fifteen people send you on WhatsApp because non cricketing friends think you will find it hilarious. You still respond with a polite "Haha", even though it was sent to you two weeks ago. I'm bored of drinking at home, no doubt, as are you. So put down your 'Furlough Merlot' and have a read here...
The Furlough Merlot

I'd even give my right arm for a real committee meeting right now, I'm that bored. Many clubs are meeting up on video conferencing but this can lead to what is known as an 'Elephant in the Zoom'. This is when you see that your Hon. Fixture Sec isn't wearing any pants, the Team Sec lives in a complete shithole or that the Third Eleven Skipper has a ripped packet of King Size Rizla on the bookshelf behind him.
For most of us club cricketers at this time, we can only practice our timing at 8pm on a Thursday, as the wooden spoon against the saucepan in aid of the NHS is the only thing that we are hitting. Apart from the third bottle of wine on a Monday night that is, as you don't even know what day of the week it is. Many of our team mates in social isolation away from their girlfriends have increased their wrist muscles, in a case known as too much 'wuhanking'. Should we get any cricket this year, expect to see strong shots through the leg side as their bottom hand will be miles stronger than their top hand.
What I really crave is the piss poor banter of a club dressing room. I crave for practical jokes such as pouring more and more shampoo into the hair of someone in the showers who has their eyes shut and can't work out why there is still more being rinsed off. I crave for the smell of summer sweat, Ralgex and Lynx Africa - the staple odour of any changing facility. You know that the Lynx Africa has been a gift set that was given to your team mate a few months beforehand. It is now the 'team smellies'. I crave to be surrounded by my mates, in a culture that is home.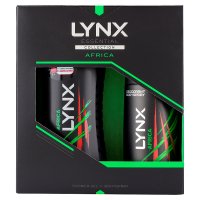 Say no more...
I crave for a beer outside the clubhouse on a hot summer night. It's mid June and your boys have just won a cracking fixture in front of a swelling crowd, with the Second and Third Elevens coming back to watch. The kids are all playing in the nets, tennis ball and a stump, while you have just downed your first three pints really quickly due to the dehydration of a hot day. Even so, you still haven't urinated since 10am that morning due to the heat and when you do so, it comes out a similar colour of the Dutch football kit, making you wonder if you should go and get your kidneys checked by your GP asap. Nah sod it, I've got another game tomorrow, you think to yourself.
There is ten or fifteen of the boys all sat around in a circle, two or three holding court, a couple of jugs in the middle of the sphere. Talk turns to past games and everyone starts a sentence with "Remember when..." Laughter and cigarettes fill the air as you sit outside until closing time, with dusk only having been an hour beforehand. You start doing lists of top fives. Top five worst tracks in the league, top five worst dropped catches, top five worst shots. A worst list is always funnier than a best list. Dark humour permeates our cricket club environment.
The more beer that goes into dehydrated bodies that have had sun on the heads of them all day, the louder the chat and soon the songs start to emerge. The music blares from the clubhouse bar as there is no one in there due to it being too warm to sit inside. The Costa Del Cricket Club is buzzing.
The buzz of a clubhouse in summer
It is on a day like today that I forget the first ball duck, the times when there are only four of you left in the club at 9pm, or the rained off game.
Those days will be back soon. Whether it is this season or in 2021, we can only hope and pray at this point in time. In the meantime, you are trying not to be a 'covidiot' as you know the better that you socially distance yourself, or in the case of your grumpy wicket keeper - antisocial distancing, the sooner that nights like this will return.
Please God, soon.